England is truly a nation of garden lovers with more English gardens open to the public than anywhere else in the world.  From the quintessential herbaceous borders, to clipped order of topiary, there is a garden for every taste, every day of the year.
Details of our forthcoming garden tours can be found in the 2022 Tours section, or alternatively you can download our full-colour brochure. We do offer bespoke tours for private groups, so please don't hesitate to contact us if you have an idea you'd like to discuss for your group – we'd be more than happy to assist.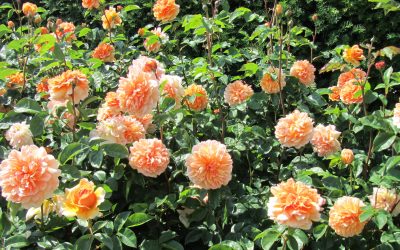 Mark how the yellow iris wearilyLeans back its throat, as though it would be kissedBy its false chamberer, the dragon-fly,Who, like a blue vein on a girl's white wrist,Sleeps on that snowy primrose of the night,Which 'gins to flush with crimson shame, and die beneath...