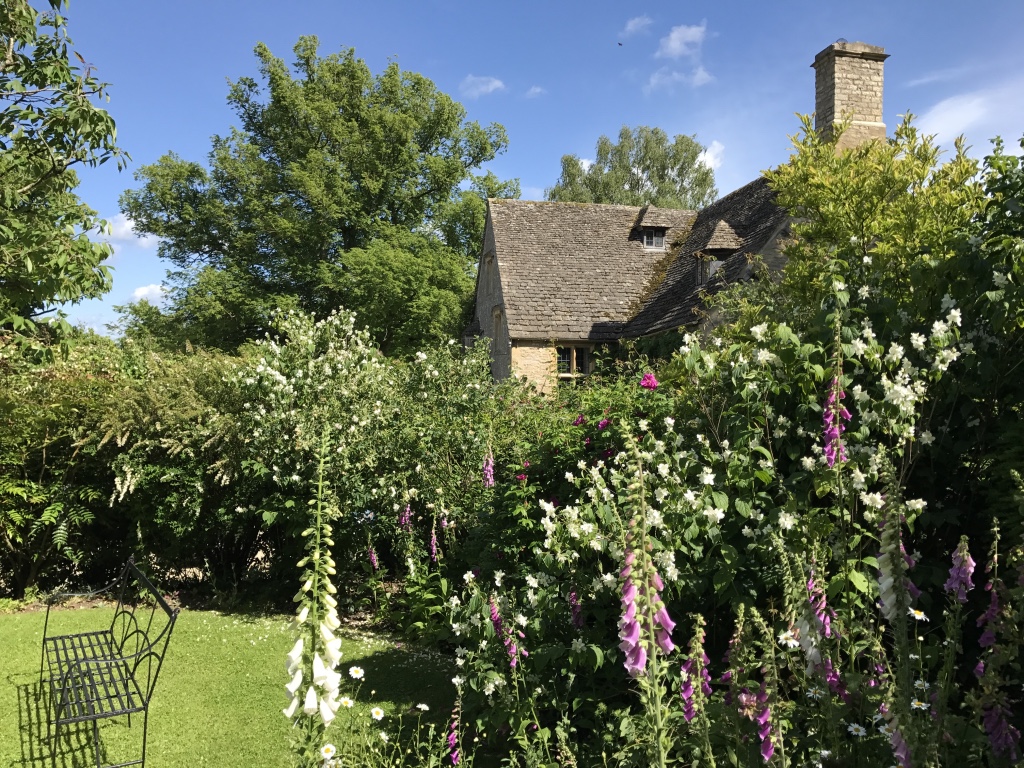 Asthall Manor, overlooking the Windrush Valley, dates from the early 17th century, but occupies a medieval site.
The present house – or an earlier version of it – was probably built for the Jones family, who occupied it until the 1670s or 1680s, followed by the Peacock family and then, from the mid-18th century and much of the 19th century, by the Bateman family. The Manor was a convalescent home during the First World War, and in 1919 it was bought by Lord Redesdale, father of Nancy and the other Mitfords.
It was on Asthall Manor, as well as the Redesdales' other houses, that Nancy's fictional 'Alconleigh' is based. In 1926, the Manor was sold to the Hardcastle family who retained it until 1997. The present symmetrical appearance of the house has resulted from alterations made for the Batemans in the 19th century, and for Lord Redesdale in the 1920s. Lord Redesdale also converted the barn into a ballroom/library, with its huge bay window and Jacobean-style ceiling, and built the cloisters to connect this new ballroom and the rooms above it to the main house. The house was slightly reduced in size by the present owner in 1998-9.
The gardens were designed by I & J Bannerman in 1998. Their aim was to allow the garden to flow into the Windrush Valley landscape beyond it. The gardens blend form and freedom, open views and secret spaces. Exuberant scented borders, sloping box parterres, wild flowers, a gypsy wagon, a turf sculpture and a hidden lake all contribute to the mix.