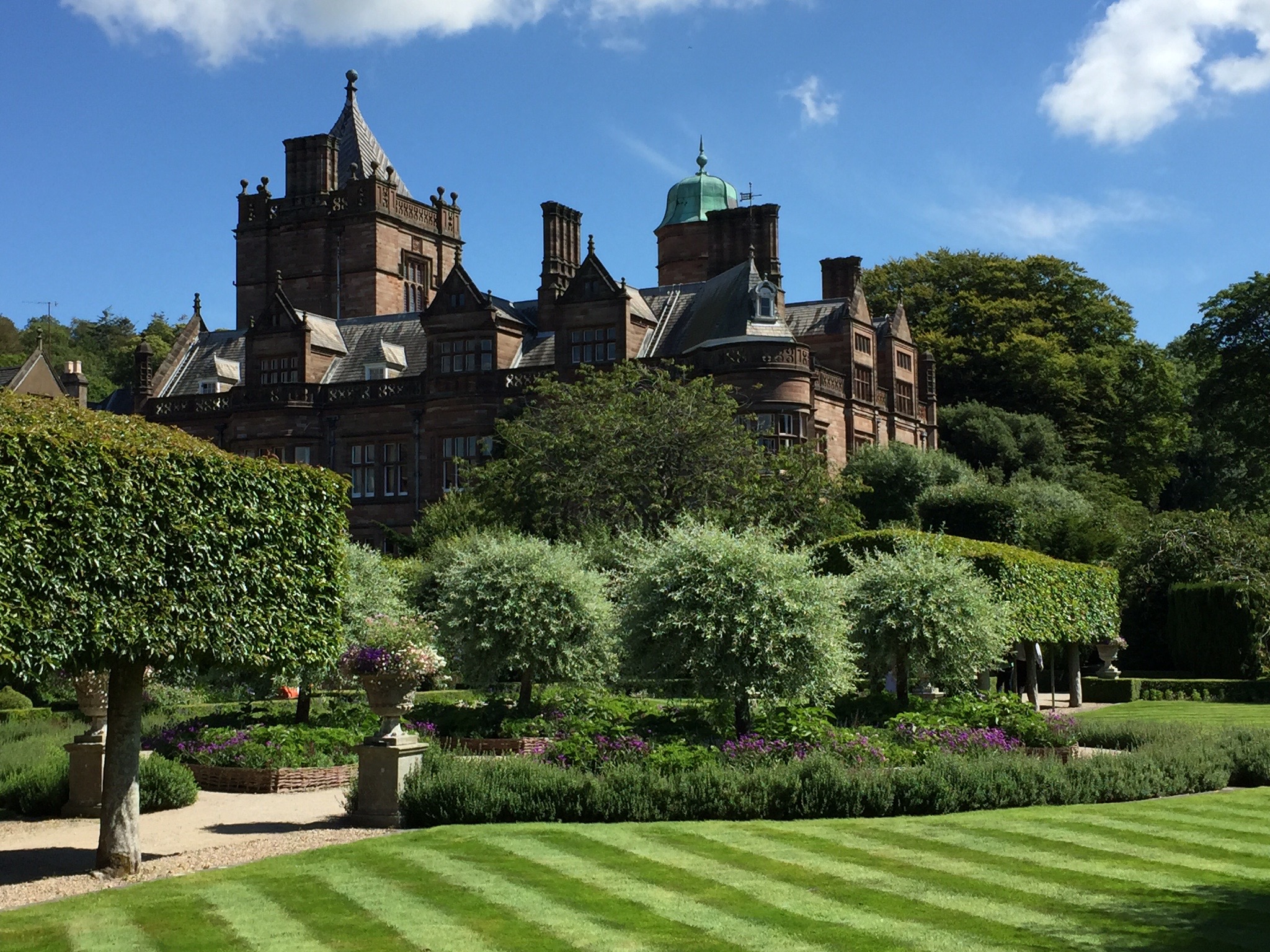 The earliest records of a house on the present site date back to the 16th century. From then until the present day it has been the home of three families: Preston, Lowther and Cavendish. The Estate has never been bought or sold but has passed by inheritance through the family line, with each generation leaving its impressions, either by planning and altering the landscape or by changing the house by adding, re-facing, embellishing or even rebuilding – as was necessary after the disastrous fire of 1871.
Undaunted by this catastrophe, William Cavendish, the 7th Duke of Devonshire, began plans to rebuild the west wing on an even grander scale. Built in red sandstone, it is an outstanding example of 'Elizabethan Gothic' architecture. This wing is the part of the house that is now open to the public.
One of the greatest joys of Holker is the garden. There are trees surviving at Holker suggesting that Lord Cavendish's ancestors had an interest in collecting unusual trees as early as the 1750's. Many exceptional plants are to be found that were introduced to Holker by his grandmother, Lady Moyra Cavendish. The immaculately kept 25-acre gardens are part woodland and part formal garden.
The Holker lime tree is designated as one of The Tree Council's 50 Great British Trees and is thought to be 400 years old.
Lord and Lady Cavendish are also National Collection holders for the plant family of Styracaceae, which also includes genera such as Halesia, Styrax, and Pterostyrax. The estate is now managed by the Honourable Lucy Cavendish and her husband Tor McLaren.