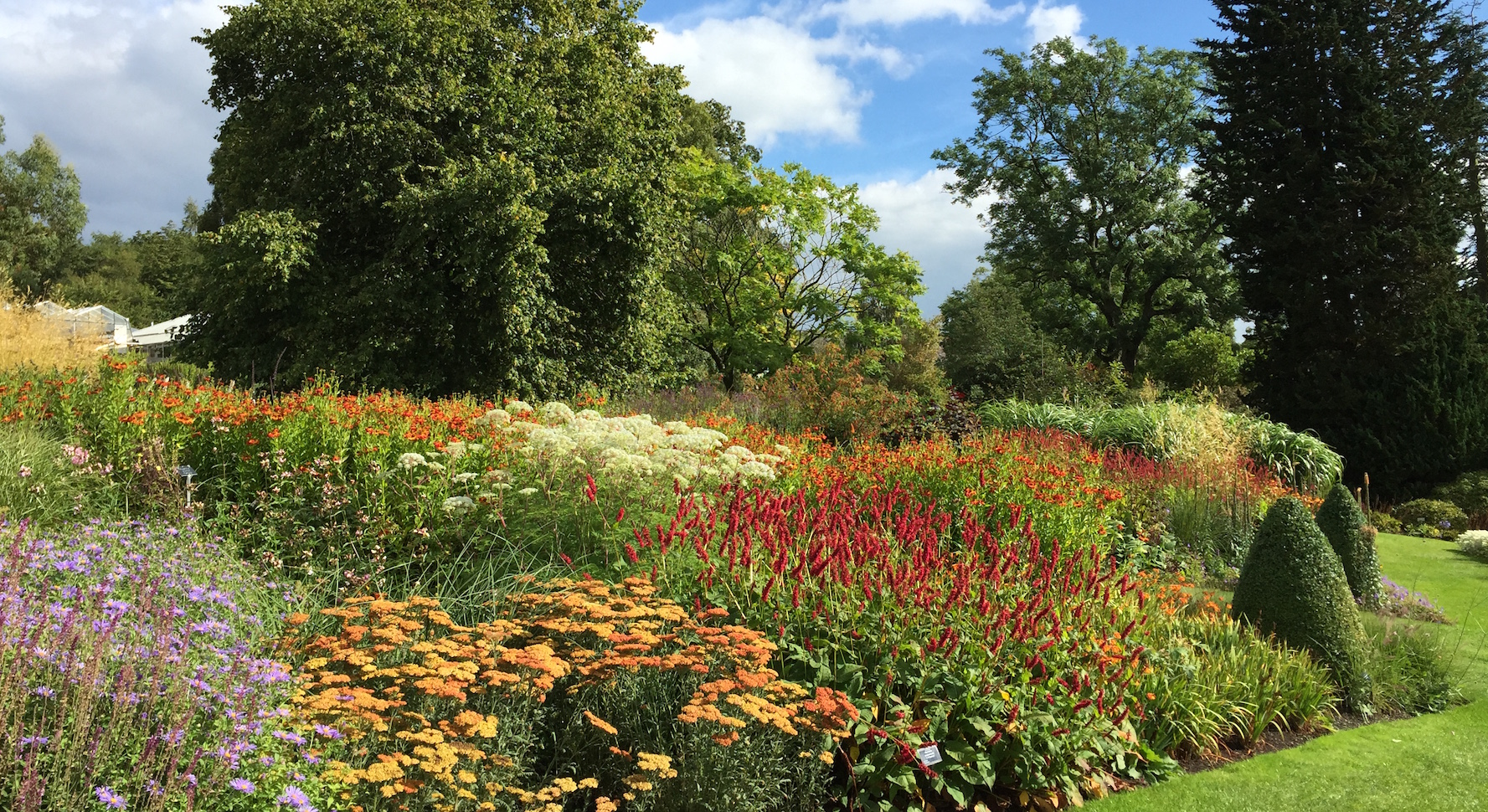 In 1844 a Hotel and Bath House was built on the site of Harlow Carr (meaning stinking bog) by Henry Wright to maximise on the opportunities of the spring water on the site and the growing fashion for spa holidays in the nearby town of Harrogate. He also laid out the 'Pleasure Gardens' for guests to stroll through.
By the mid 1940's there was a serious decline in the spa business in Harrogate and Henry Wright's estate fell into a dilapidated state. Around the same time, the Northern Horticultural Society was looking for a counterpart to the Royal Horticultural Society's garden at Wisley. They purchased the 30-acre estate with the run down bath-house and old hotel. The site was chosen for its less than average soil, harsh climatic conditions and elevated position. If a plant survived here, it would probably survive anywhere.
The first gardens were laid out by Colonel Charles Grey, Chairman of the Northern Horticultural Society and nursery owner, and Sir William Milner of Parcevall Hall, a great plant enthusiast. The Harlow Carr Botanical Gardens opened to the public in 1951.
By 2001, the Northern Horticultural Society was in a precarious financial situation with little ability to develop the gardens further. It was decided that an amalgamation with the Royal Horticultural Society (RHS) should take place, and so, the RHS gained its northern show gardens at Harlow Carr.
Today – the site covers 68 acres and is dominated by water, stone and woodland. The stream provides a natural divide from the woodland to the formally planted areas. Much of the linear structure from the original layout remains.