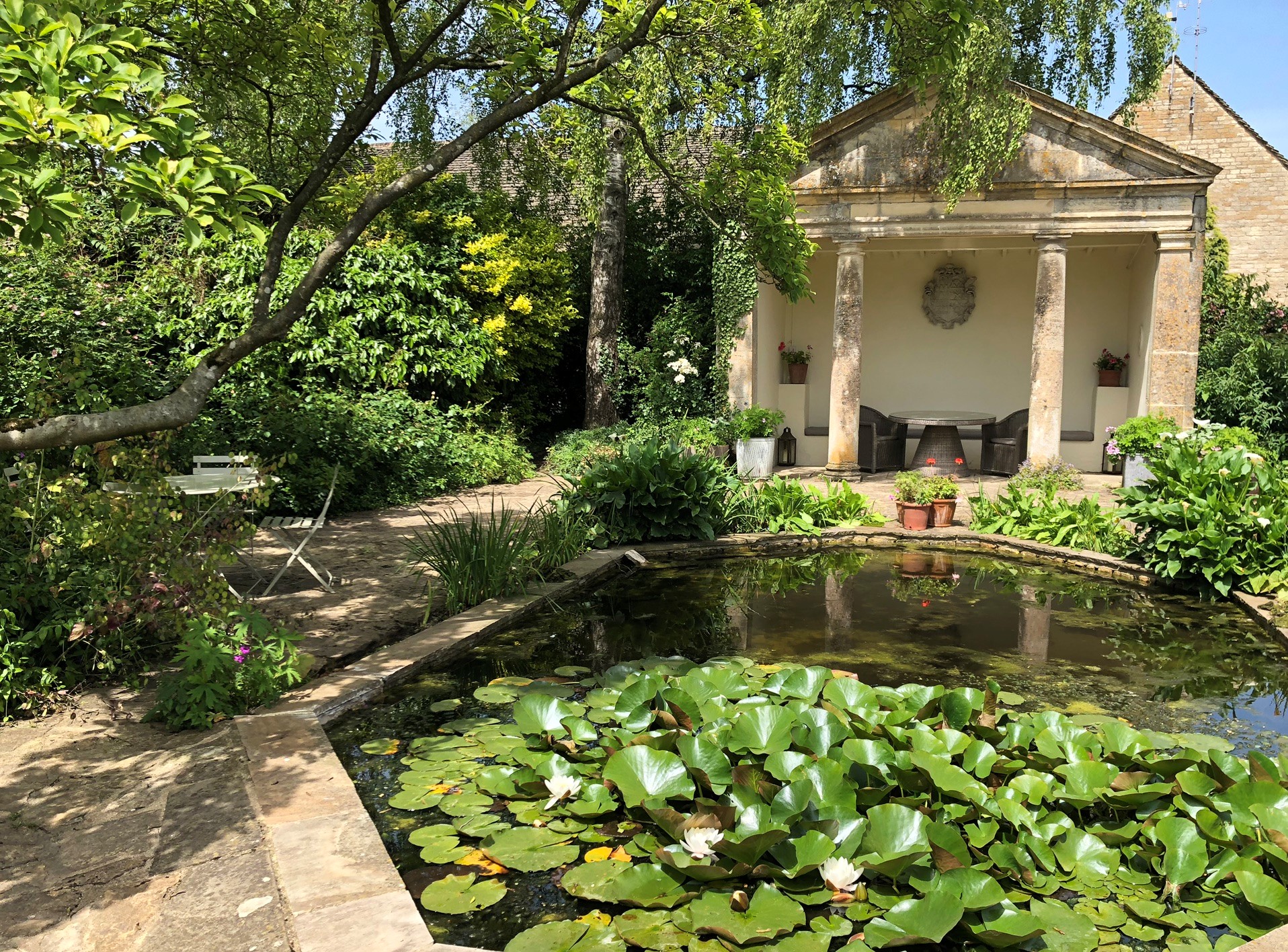 During Rosemary Verey's lifetime, a tour of British gardens would not have been complete without a visit to her wonderful gardens at Barnsley House. Prince Charles has said, 'Mrs Verey makes gardening seem the easiest and most natural thing in the world'.
This was a garden to which the average keen gardener could relate, and try to emulate in his own patch in some way. It is a garden of under three acres comprising many styles from the past. The Verey's acquired the Queen Anne stone house and garden in the early 1960s. The house is surrounded by beautiful English trees in a setting of varying vistas and gardens perfectly blending into one another. Lovely herbaceous borders, hedges of old roses, a tunnel of laburnum underplanted with alliums, all make a striking feature in the spring and summer.
The kitchen garden is especially impressive. In summer, cabbages of soft green to pale pink and deep rose blend together with tall stands of white sweet peas. Numerous small beds edged with box are punctuated by standard and espaliered fruit trees all in the classical potager design. Every plant is thoughtfully placed to enhance its neighbour by colour and shape. A kitchen garden bound to inspire and please the most discerning gardener.
Mrs Verey was one of England's best loved gardeners, travelling the world lecturing and designing gardens as well as being the author of several books, 'The Scented Garden' perhaps being the best known. Set in the Cotswolds, Barnsley House is the epitome of a delightful English garden in a rare and idyllic setting.
In 2003 the house was converted into a hotel and the garden is now only occasionally opened to non-residents.