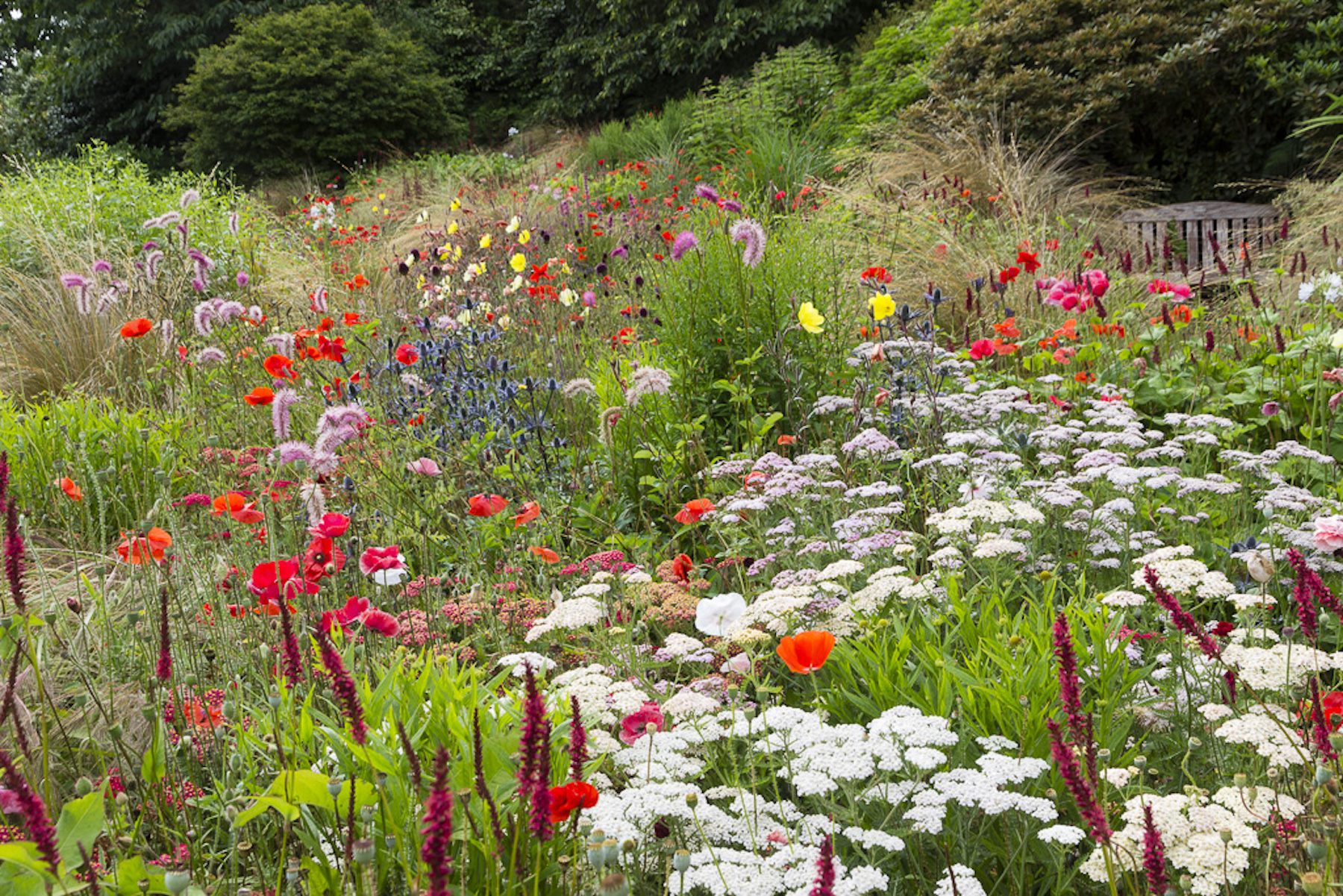 The house and gardens that form The Garden House were bought in the 1940s by Lionel and Katharine Fortescue.  Over the next 40 years the Fortescues created a garden which was – and continues to be – viewed as one of the finest in Britain. By 1961 they had established the Fortescue Garden Trust, an independent registered charity, to which they bequeathed the house and garden to ensure the survival of this beautiful place for future generations.
The Garden House is the elegant early 19th century former home of the vicars of Buckland Monachorum. The history of this 10-acre garden is closely entwined with that of Buckland Abbey and the local church. In 1305 the Bishop instructed the Abbot to build a house for the parish priest and this site was chosen. At the dissolution of the monasteries, the Abbot became the vicar of Buckland Monachorum and by the early 1700s, the vicarage consisted of a substantial 3-storey dwelling. The remains of this building, a tower with spiral staircase and a thatched barn, formerly the kitchen, are now the romantic ruins on the lower terrace in the walled garden.
The property came onto the market again just after WWII and was purchased by Lionel Fortescue, a retiring master at Eton, and his wife Katharine. Lionel was the son of a Newlyn school painter and had a good eye for colour as well as being an exacting plantsman. They set about renovating and developing their garden whilst running a thriving market garden business, providing stock plants for growers in the Tamar Valley, and managing a herd of Jersey dairy cattle.
The current head gardener is Nick Haworth (previously at Greenway House). He has undertaken a major refurbishment of the original Fortescue garden, taking the excellent opportunity to introduce many new plants whilst continuing Lionel's principle of using only the best forms and cultivars available.