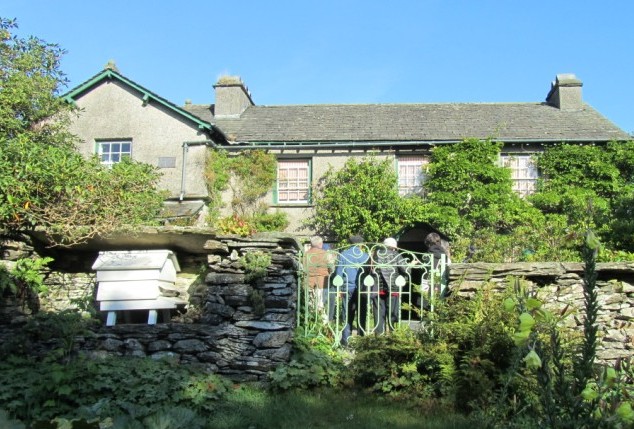 Beatrix Potter bought Hill Top in 1905, having fallen in love with the Lake District and the surrounding area. Over the next few years she spent as much time as possible at Hill Top, gaining inspiration for her stories from the farmhouse and the local villages. It remained a working farm during her lifetime, and still is today.
It became the setting for some of her original tales, such as The Tale of Samuel Whiskers (1908), for which she used exterior and interior views of Hill Top in her illustrations.
Tom Kitten had earlier appeared in his own story The Tale of Tom Kitten (1907), playing in the garden with his sisters and climbing on to the wall. All of these scenes can still be recognized today.
The house inspired many of Beatrix Potter's tales and when she left Hill Top to the National Trust she gave instructions about how it should be shown. So what you see when you visit is the 'real thing'; Beatrix Potter's Hill Top as she knew it.
There was, and still is a productive vegetable garden at Hill Top. Whilst wanting to keep the best apples for herself, Beatrix Potter appreciated the need for local children to 'scrump' – what is better than a stolen apple straight from the tree?  She tied ribbons round the trees the children could help themselves to but heaven help them if they touched the others!
Beatrix Potter actively supported the National Trust for much of her life and bequeathed Hill Top and her surrounding land to the Trust upon her death. In 1946 the Trust opened Hill Top to the public, and since then this beautiful farmhouse has become increasingly popular with visitors from the world over. By now almost three million pairs of feet have walked through the six rooms. Hill Top was one of fifteen Lake District farms she left to the National Trust on her death in 1943.