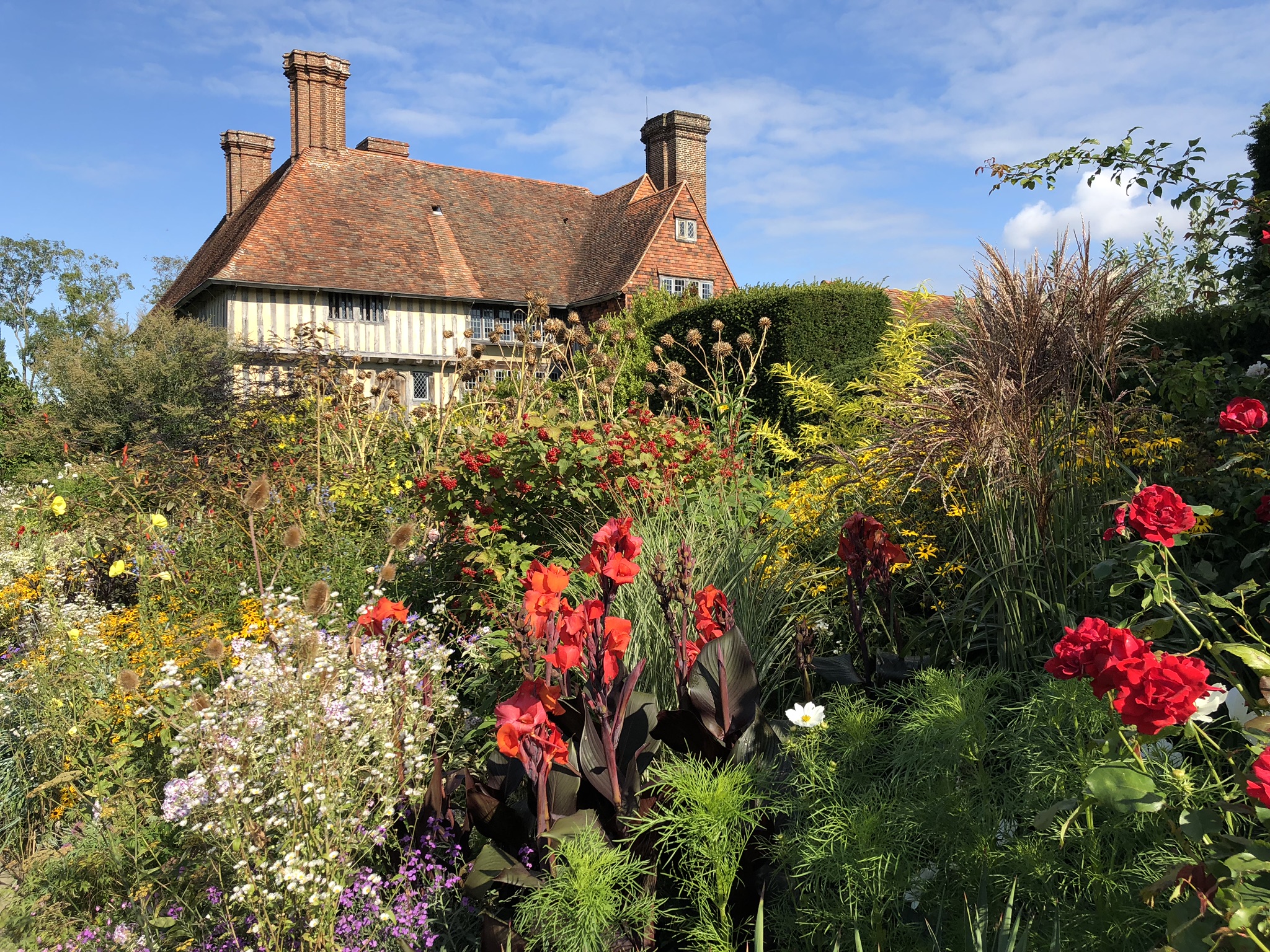 Great Dixter the garden of the late Christopher Lloyd in East Sussex is an example of cottage gardening on a large scale.
The Manor of Dixter is first noted in 1220 and structural additions were made again in 1464. In 1910 the English architect Edwin Lutyens restored and extended Great Dixter and, with the owner Nathaniel Lloyd, designed the gardens.
Great Dixter is a beautiful house. The Porch Entrance, Great Hall and cross-wing are open to the public. As one approaches the main entrance of the house, one is reminded of the nursery rhyme – 'There was a crooked man, who lived in a crooked house' – there is a decided lean to one side.
This is an example of cottage gardening on a larger scale. The garden is composed of a series of small gardens including a fine topiary garden, rose garden, kitchen garden – an attractive mingling of vegetables and flowers – a large orchard with many pockets of wild flowers and a magnificent herbaceous border in summer, truly a joy for any gardener to visit.
The gardens today reflect the carefully contrived planting principles of the son of Nathaniel, the late Christopher Lloyd, author, columnist and lecturer on garden plants and design who died in January 2006. Owned by the Great Dixter Charitable Trust, the gardens are now enthusiastically taken onward in Christo's style by his head gardener Fergus Garrett.