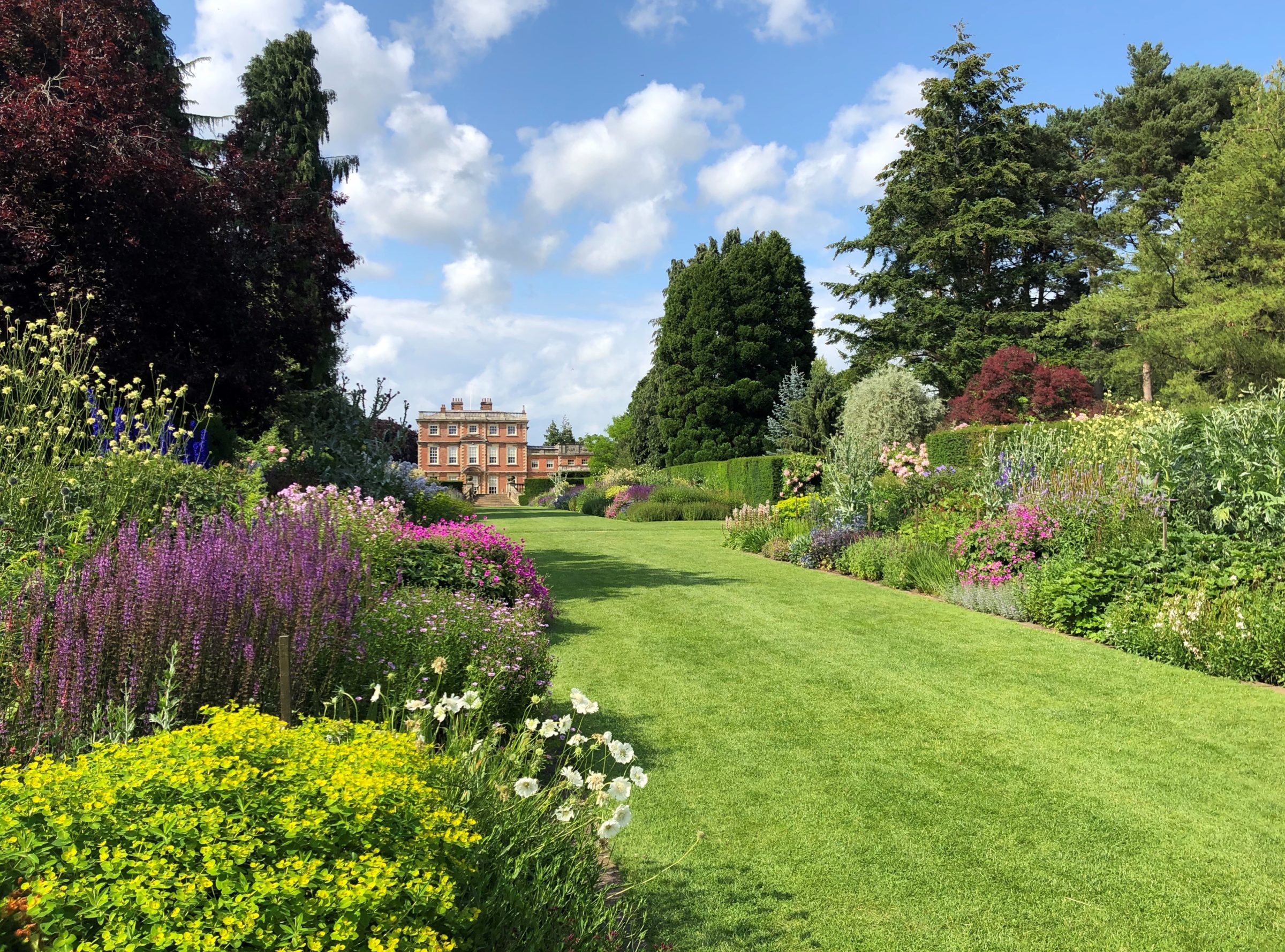 The family home of Mr & Mrs Richard Compton, Newby Hall is one of Britain's finest Adam Houses and an exceptional example of 18th century interior decoration. It was built around 1695 by Sir Edward Blackett who became Member of Parliament for Ripon. The original garden design was by Peter Aram of London & Wise of Brompton Nurseries, the leading 18th century garden designers. Around 1748 when Robert Adam was commissioned to redecorate the interior of the house, Aram's formal late 17th century design was swept aside to make way for an English landscaped park.
The present design is largely attributable to the present owner's grandfather, Major Edward Compton, who inherited Newby in 1921. Influenced by his friend Major Lawrence Johnston's Hidcote Manor in Gloucestershire, Major Compton decided to create a main axis for the garden, off which he planned compartmented gardens of formal design, each filled with plants to be at their best in different seasons. Major Compton died in 1977, and left a daunting challenge to the present owners' parents, Mr and Mrs Robin Compton. His 'grand design' needed labour-intensive maintenance.
Fortunately, Robin Compton had spent most of his leisure hours gardening and studying plants and Jane Compton was also passionately interested in flowers. They totally restored and replanted these lovely gardens over a ten-year period. The Gardens provide a fitting tribute and memorial to Mr Robin Compton who, with passion and enthusiasm, continued the garden's development until his death in November 2009.
The management of the gardens has been taken over by Mrs Lucinda Compton alongside Phil Cormie, Head Gardener. The garden now covers over 40 acres of landscape and is divided into 14 garden room. The double herbaceous borders are some of the longest in the UK and provide spectacular views towards the house at one end, and the river at the other.