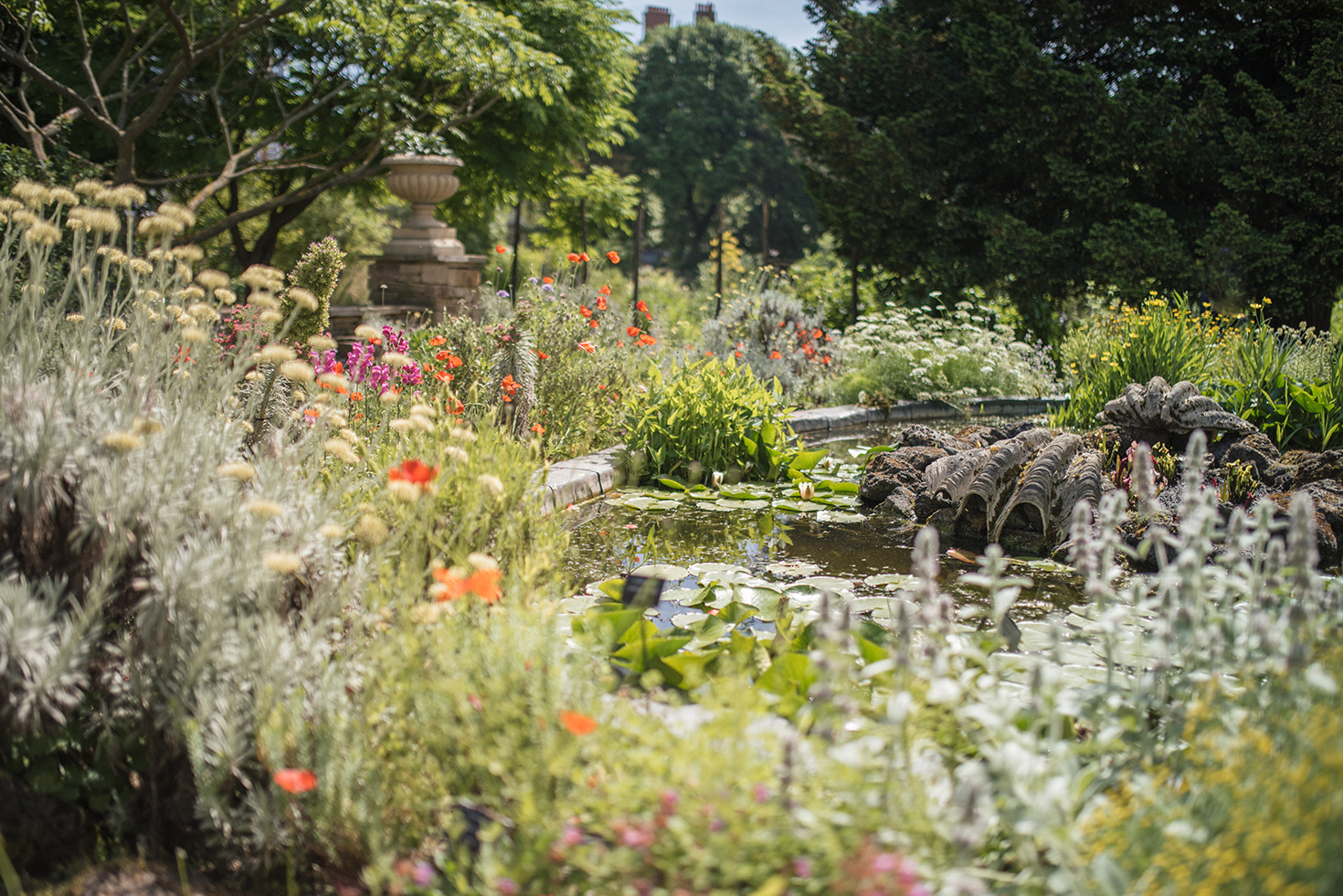 Since 1673, Chelsea Physic Garden has occupied 4 acres of land on the edge of the River Thames. First established by the Apothecaries in order to grow medicinal plants, this extraordinary garden in London has had wide reaching impact around the world.
The garden's location feels special and secret. It is nestled behind walls and positioned close to the River Thames. The ideal river-side location is no accident, as back in 1673 the Worshipful Society of Apothecaries chose their Chelsea village site for its proximity to the river to make the most of its warm air currents. It gave them a base to moor their barge, allowing them to conduct plant finding expeditions in surrounding areas and to teach their apprentices to identify plants, those that might cure and those that might kill! The site is also blessed with a south facing aspect and good quality warm light soil, having previously been the site of a market garden.
Its international reputation was established quickly as a result of the global seed exchange scheme, known as Index Seminum, which it initiated in the 1700s and continues to this day. The garden contains 4,000 different edible, useful, medicinal and historical plants.
The garden's unique microclimate and location has allowed its gardeners throughout history to grow plants not frequently found outside in the UK, including the country's largest fruiting olive tree. In 1976 the head gardener collected a record crop of 7lb of ripe olives, which is a London crop record! Chelsea is no longer a village but the Garden's location still feels special and has been a huge factor in its success to this day.
https://www.chelseaphysicgarden.co.uk/