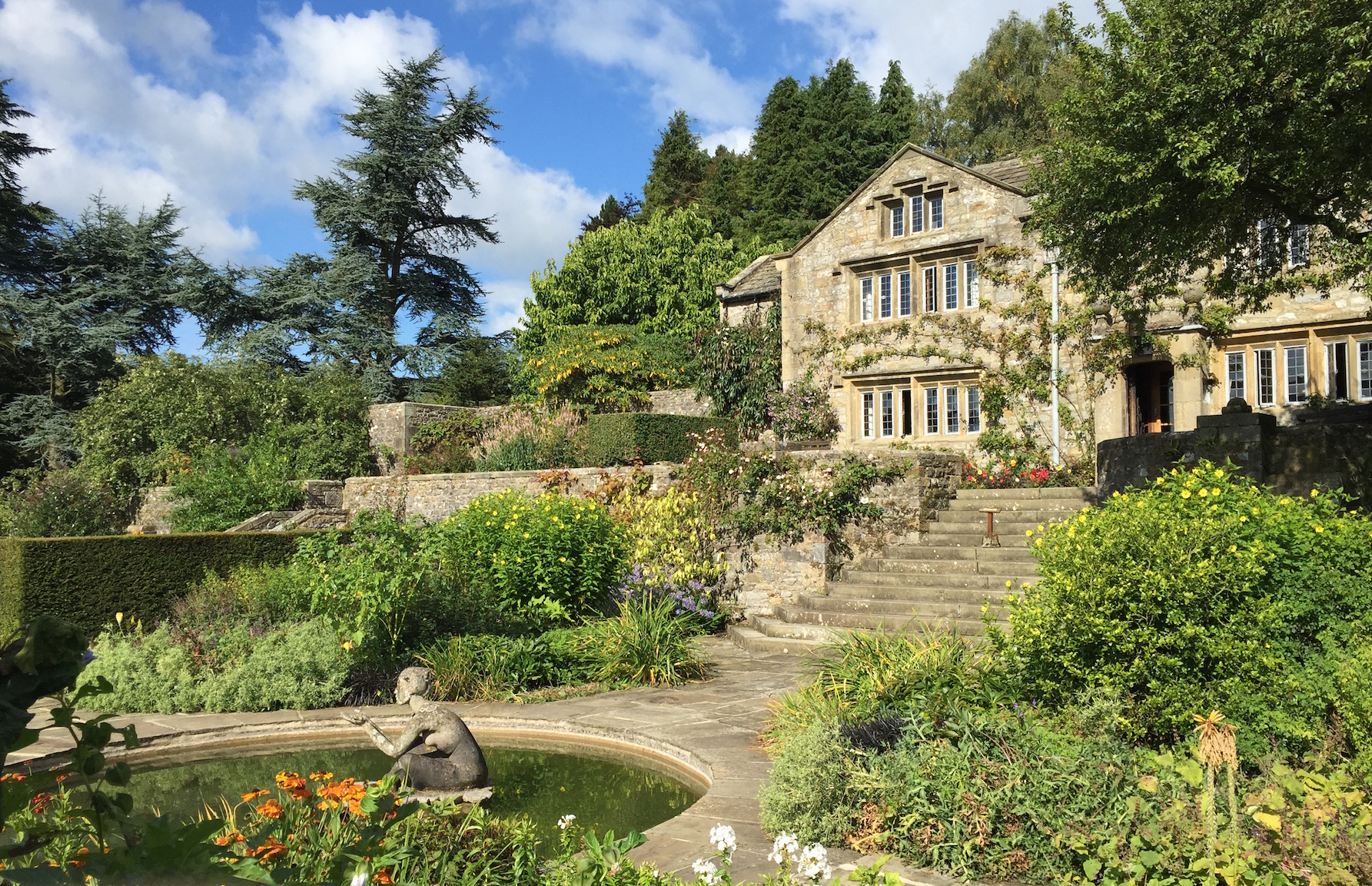 Much of what we see today at Parcevall Hall testifies to the vision of Sir William Milner (1893-1960). He purchased the Parcevall estate in 1927 and, exercising his skills as architect, garden designer and plantsman, he transformed a traditional Yorkshire Dales farmhouse and agricultural holding of around 200 acres, into a gentleman's residence and delightful garden.
Milner was heavily influenced by the Arts and Crafts movement and was good friends with Major Lawrence Johnston who developed the gardens at Hidcote in Gloucestershire. There are similarities between the two gardens as Parcevall Hall Gardens are divided into compartments – gardens within a garden. Each compartment is characterised according to its site, the underlying geology and soils, micro-climate, features, terraces and planting. The various terraces and rooms include the red borders, Camellia Walk, Chapel Garden, Rose Garden and the unique Rock Garden.
At the top of the gardens the alkaline soil overlays the limestone rock and at the foot of the hill the soil is acid over gritstone, which makes it ideal for a wide range of species and many of Sir William's hybrid rhododendrons. An extensive range of specialist plants flourish throughout the year. This includes an interesting collection of old apple varieties, a wide variety of alpine and woodland plants, unusual perennials and many specimen trees and shrubs.
The final major project of Sir William's lifetime was as a founder member and second Honorary Director of the Northern Horticultural Society (1955-60), pioneering the establishment and development of Harlow Carr Gardens, near Harrogate. The Hall itself is not open to visitors and since 1963, has been used by the Diocese of West Yorkshire and The Dales as a retreat house and conference centre.