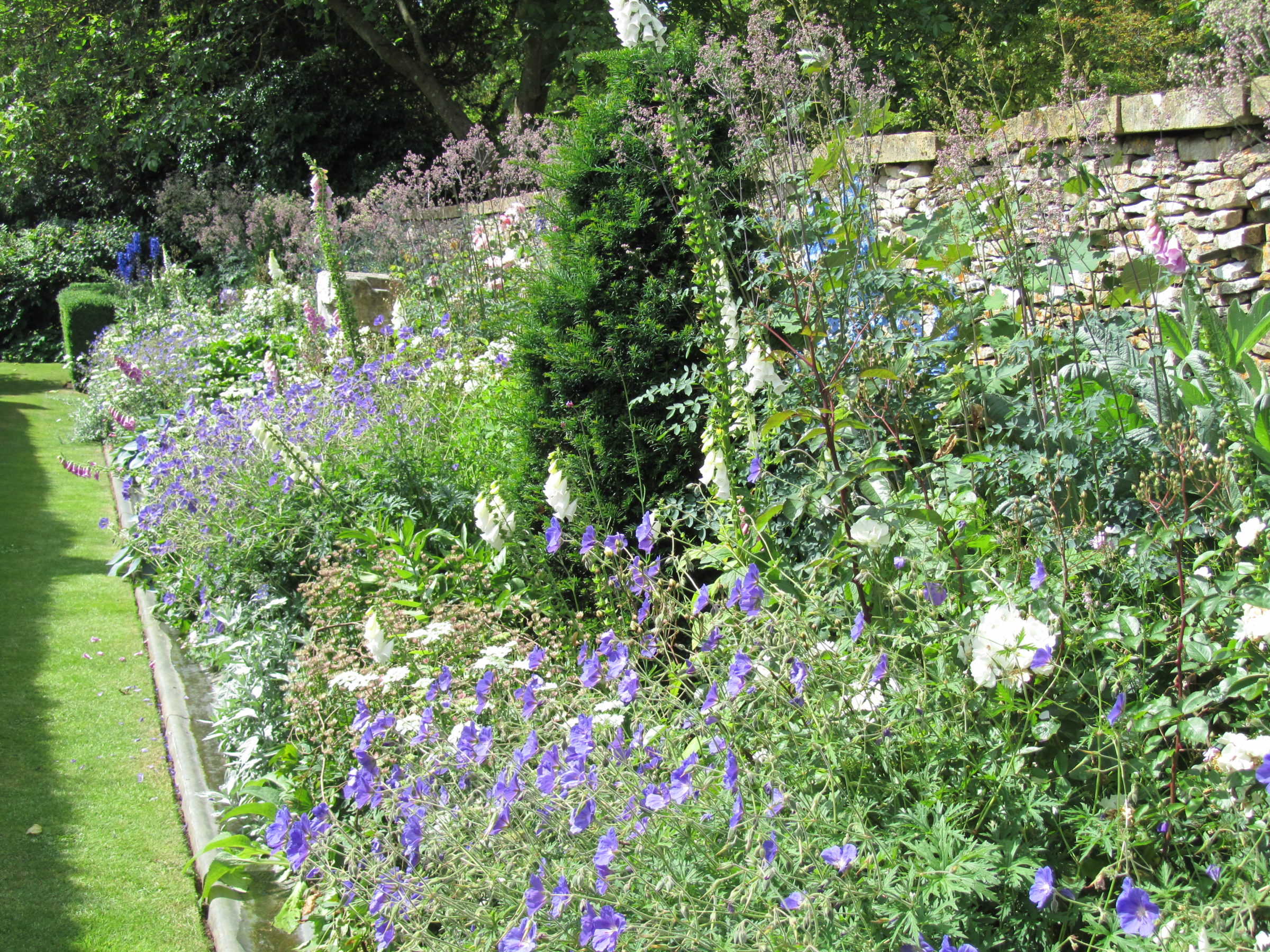 Set in a beautiful Cotswold landscape, this hidden private garden has been created by Ian and Caroline Bond over the last 35 years and is all about levels and vistas and undulating landscapes.
The landscape that faced the Bonds when they moved here was neglected and barren, so they called in landscape architects, Brenda Colvin and Hal Moggridge to help them create the skeleton of what's here now. Mrs Bond is a skilled plantswoman, while her husband has a passion for trees and they've worked side-by-side to turn their garden into the glorious, tranquil landscape you'll find at the heart of the Northwick Estate today. And while both acknowledge the importance of the Colvin/Moggridge input to the garden there today, it is their efforts that have made this garden unique.
What really sets this garden apart from many others in the area is that there are wide open vistas, instead of massed borders and topiary. Another innovative addition is the walnut arboretum planted by the Bonds, which now houses the National Collection, comprising more than 170 cultivars and 14 different species. Plantsmen who visit will be amazed by the number of unusual plants here, and arborists will delight in all the trees inside and outside the arboretum, including a handkerchief tree which took 20 years to flower.
Colvin and Moggridge introduced the network of hedges that have now matured to provide the "walls" of the many garden rooms that are part of the charm of Upton Wold. Anthony Archer-Wills created the canal garden, which sits on a plateau below the early 17th century house.
Beyond that there are the meadows filled with wildflowers, the walnut arboretum and a pond hidden behind trees, so you get refracted light from the sun shining through the leaves.