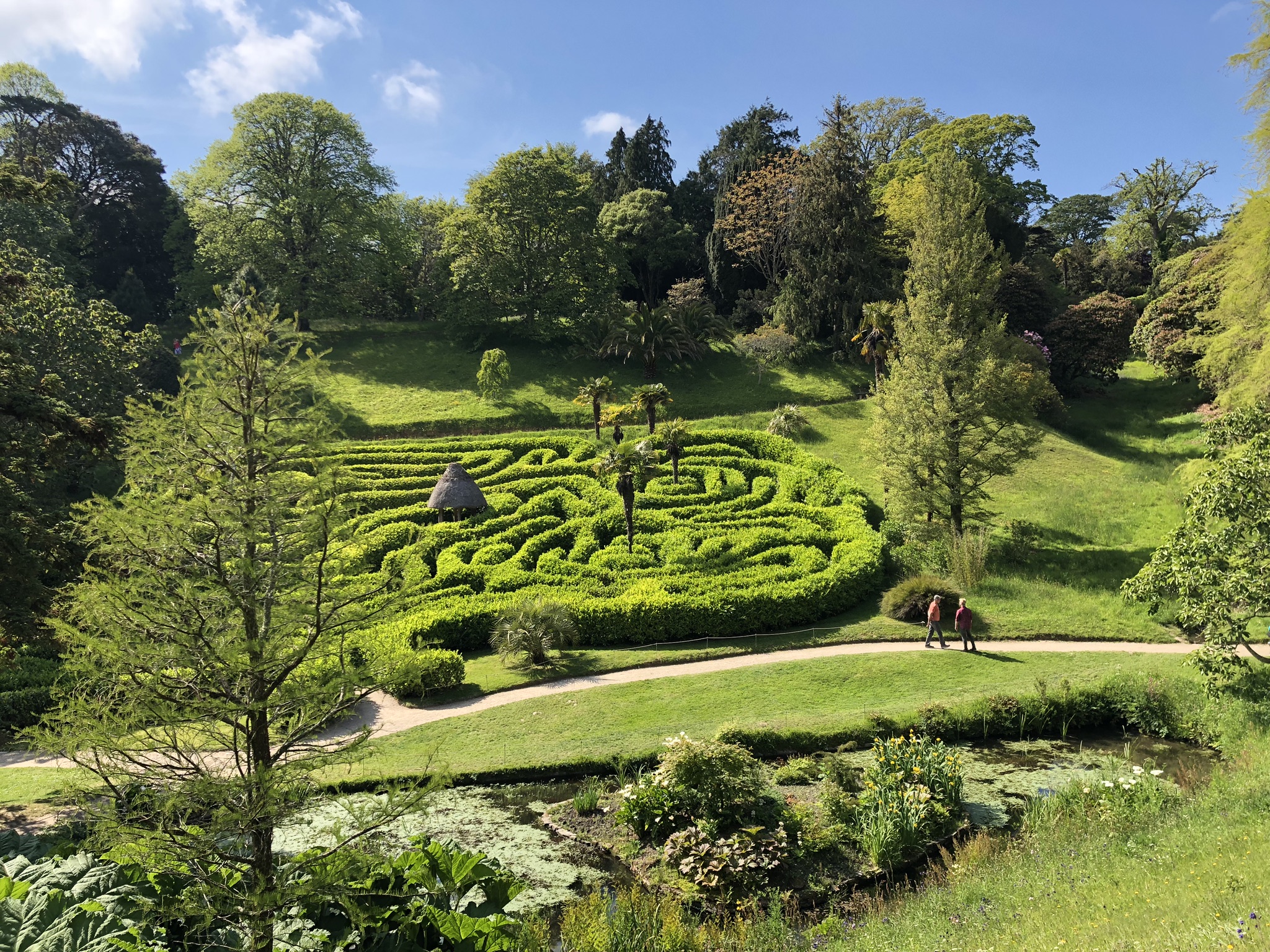 Glendurgan Gardens are set in a wooded valley on Cornwall's Lizard Peninsula leading down to the beautiful Helford River. Glendurgan is one of the great subtropical gardens of the south west and the warm microclimate of the Helford Estuary area supports a wide range of exotic trees and shrubs.
Glendurgan began its life as a private garden in the 1820's created by Alfred Fox. The Fox family steadily increased the scope of the garden at Glendurgan, importing numerous new and exotic species over the decades. The garden is purposefully only a few miles away from the Fal Estuary, a deep-water harbour that was, in the past, the first port of call for ships returning from the Americas, the Far East, Africa and the Antipodes.
The garden is at its best in the springtime, when, like so many of the spectacular Cornish gardens, the camellias and rhododendrons are in full bloom; their colourful petals contrasting sharply against their backdrop of deep green leaves, in a vista framed by tropical palm trees, tree ferns and bamboo. The paths and trails that wind their way through the valley, are subtly accented with colourful woodland plants, as the primroses and blue bells burst through to form their attractive floral carpets. This is a garden where you wander down trails through English deciduous trees such as oak, lime, sycamore and beech; then into a semitropical zone with its exotic palms, tree ferns and sun lit clearings with exotic ponds. A stroll through the lush growth at Glendurgan will eventually bring you to Glendurgan's 1833 laurel maze and the tiny fishing village of Durgan on the river banks.
Today, the garden is managed by the National Trust who took it on in the 1960's to protect it for the public's enjoyment. However, the house remains in the private ownership of Charles Fox who is a successful garden designer, artist and writer.