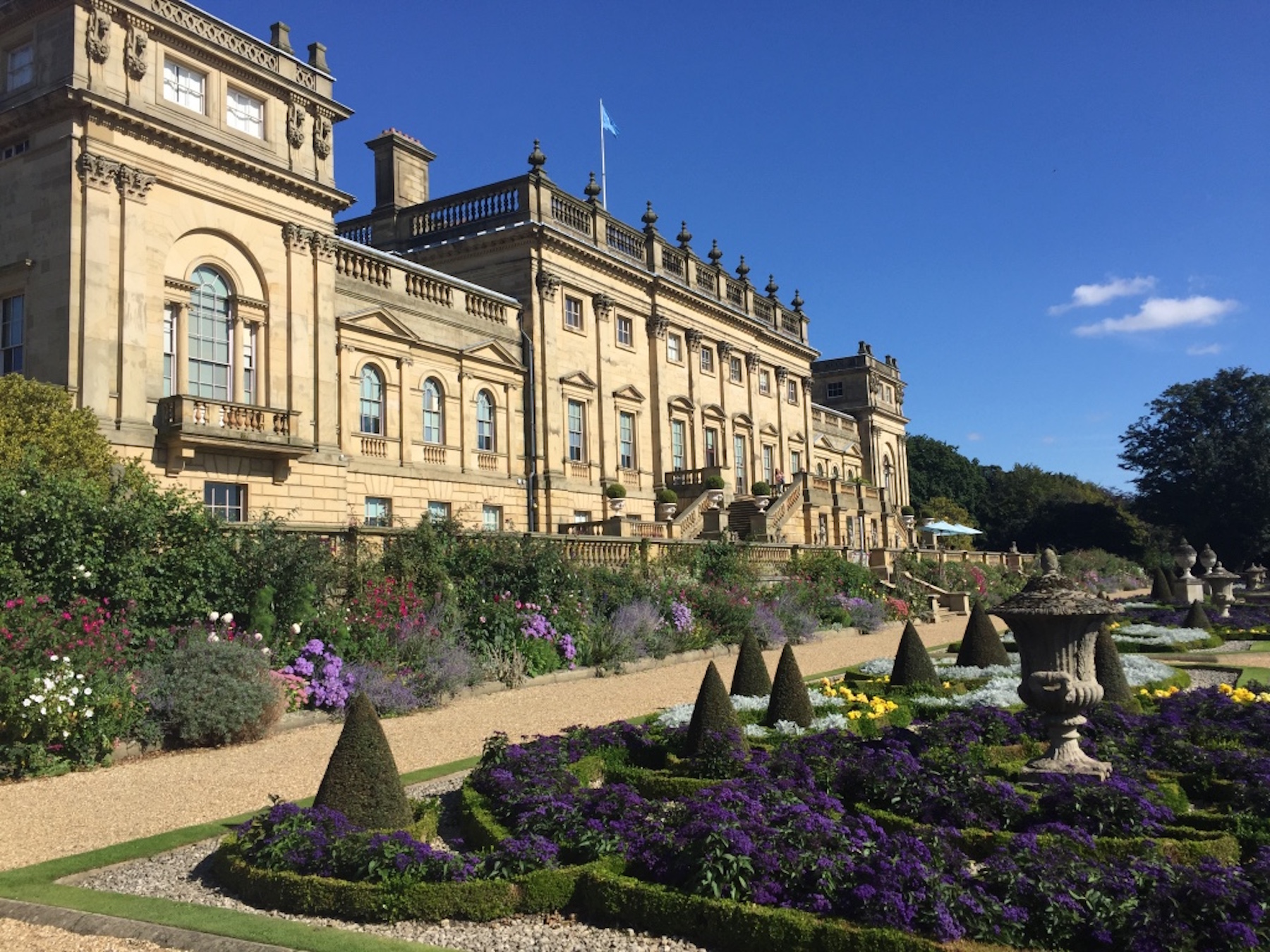 Here are some common questions asked by our clients. We hope you'll find the information you're looking for. If not, please don't hesitate to contact us.
Don't complete or remove this section
Do I need to be vaccinated against COVID-19 to take a tour?
It is mandatory to be vaccinated against COVID-19 (including any recommended vaccine boosters) before joining our tours. You may be asked to provide evidence of your vaccination status on arrival. If you are unable to be vaccinated due to medical reasons, please get in touch before booking your tour. All tour directors will be vaccinated. If Government guidance changes, we will update our policy.
How are you adapting your tours in light of Covid-19?
The safety and comfort of our clients is our number one priority. We are working closely with hotels, gardens and coaching suppliers to ensure that we strictly follow all safety guidelines. We will adapt as guidance is released by the UK Government. This may include using larger vehicles, dining in smaller groups and stringent cleaning of vehicles each day. We will provide details of any special measures well in advance of the tour departure date. The nature of our tours means that we spend plenty of time outdoors each day.
Is my deposit refundable if the tour is cancelled due to Covid-19 restrictions?
If we are prevented from running a tour on which you are booked due to Covid-19 restrictions in the UK, you will receive a refund. All deposits are held in a secure client account until the date of tour departure. At no point is client money used for the general running of the business.
Will I be able to get a refund if the tour is running but I cannot travel from my local area because of Covid-19 restrictions?
If a tour is running but you are prevented from joining it due to any particular localised circumstances, such as flight cancellation, an adverse weather event, ill health, or indeed Covid-19 local travel restrictions, you would be due a refund of your tour costs in line with our standard Terms & Conditions. So, if you cancelled more than 120 days before the tour, you would forego your deposit but be refunded everything else. Between 119-60 days, loss of 50% of your tour cost, and 59 days and less before departure – 100% cancellation penalty. We regret that if the tour is running we are liable for payments in advance to our suppliers (eg hotels, flower show tickets etc.) which we cannot recover if a client cancels due to their personal circumstances.
What happens if I have to cancel?
If a tour is running but you have to cancel, through illness or any other reason including Covid-19 local travel restrictions, you would be due a refund of your tour costs in line with our standard Terms & Conditions. So, if you cancelled more than 120 days before the tour, you would forego your deposit but be refunded everything else. Between 119-60 days, loss of 50% of your tour cost, and 59 days and less before departure – 100% cancellation penalty. We regret that if the tour is running we are liable for payments in advance to our suppliers (eg hotels, flower show tickets etc.) which we cannot recover if a client cancels due to their personal circumstances. If we are able to re-sell your place, we would be happy to refund you. We strongly recommend that you take out cancellation insurance as part of your travel insurance policy when booking your tour.
Do I need to take out travel insurance for my trip?
It is a condition of booking that you and all members of your party take out comprehensive travel insurance before you travel on your Sisley Garden Tour and that it is adequate for your needs. Your insurance must include cover for medical and repatriation expenses, personal injury, and personal liability. We strongly recommend you also obtain cover at the time of booking, for loss of baggage, money, and valuables; delay or curtailment; missed departure; cancellation expenses and legal expenses. You will be asked to provide your travel insurer name, contact number and policy number before you join our tour.
Who goes on a Sisley Garden Tour?
Our clients are come from all over the world with many joining us from the USA, Canada, Australia, New Zealand, South Africa and Europe. Most are English-speaking and all our tour commentaries are in English. Our tours appeal to a wide variety of individuals but all with a common love of beautiful gardens. All have a desire to explore the finest gardens and historic houses in small groups of like-minded colleagues with the expert guidance of a Sisley Tour Director. Tours are run in a relaxed manner with our sole aim to provide you with a wonderful holiday experience. We hope our clients join us as much-valued guests and leave us as friends.
How many people will be on my tour?
Our tour groups vary in size and are typically around 18-20 passengers – usually no more than 22.  Unlike a large coach company, we can offer a truly personal experience.
How many times will I change hotel during my tour?
Our main aim is to give you a relaxing, fun and informative tour experience and the trials of multiple hotel changes is one of our 'pet hates'. We never use more than two hotels during a one-week tour and often base 5-night tours at one beautiful hotel, chosen for its location service and comfort.
What type of hotels do Sisley Garden Tours use?
We use all 4 and 5 star Hotels ranging from modern custom-built hotels to historic country houses. All our hotels are chosen for their excellent levels of comfort and service and their location to minimise travel time to our tour destinations. All rooms are ensuite and many hotels have leisure facilities. Some of our favourite hotels are located in fascinating and beautiful historic buildings and for this reason, rooms are often different shapes and sizes and the layout of the hotel may be 'unusual'. Not all hotels have air-conditioning or lifts to every floor. Please ask if you would like more information about a specific hotel.
Can Sisley Garden Tours arrange additional nights' in the tour hotels at the start or end of the tour?
Yes, if rooms are available we will be happy to arrange extra nights for you. Please let us know at the time of your booking and we will confirm availability and prices. Where tours start at Heathrow Airport, many clients flying in long haul from overseas find it beneficial to fly in the day before and stay at an airport hotel so that they are fully rested for the tour start.
Do the rooms have bathtubs or showers?
All hotel rooms are private ensuite. In Europe, bathroom facilities can vary and you may find that some rooms will have a tub, some showers, some both.
What kind of room should I book?
An important point to note when you are booking is that we need to know whether you want a twin room (two single-sized beds in a room) or a double room (one standard-sized bed for two people).
How much luggage can we bring?
Luggage is restricted to one standard sized suitcase and one carry-on per person.  Where train travel is included at the start and/or end of a tour, you will need to be able to manage your own luggage on and off the train.
Is porterage included?
We include porterage wherever possible in the hotels. There are no porters available at British train stations so if your tour includes a train journey, you will be responsible for managing your own luggage on and off the train.
Do you offer triple room accommodation?
Many of our hotels do not offer triple availability but please ask and we will confirm availability for the tour you are interested in.
How much driving do we do?
We design tours so that there is as little wasted time as possible on the bus and plenty to see while aboard. Inevitably, there are days when travelling between locations may involve motorway driving and more mileage. We do travel along scenic routes wherever possible and you will see more of the countryside and local village life than on a regular tour.
I am a single traveller. Is it possible to share a room? Why must I pay a single supplement?
We do not 'match up' single travellers but if you are keen to find a room share, we will let our Travel Agents know and if both parties agree, put you in touch with any other single travellers with the same request. All hotels charge per room which makes solo occupancy more expensive than sharing. As a solo traveler, you will be allocated a double room.
What is a typical day on a Sisley Garden Tour?
Days can sometimes be fairly long, but we aim to take things at a relaxed pace and build in time for rest and relaxation in the day. We might typically leave at 9am and arrive back at our hotel at 5pm, however, some days may be longer and others shorter depending on what needs to be covered that day.
What sort of vehicle do we travel in?
Sisley Garden Tours has a number of established partnerships with professional coach operators who provide both a professional driver and deluxe midi-coach for our tours in addition to the services of your Sisley Tour Director. We like to use local companies with excellent local knowledge and the coaches we use are chosen for their comfort and sized appropriately for the tour group size. Luggage is stored in a rear compartment and our coaches benefit from air conditioning and PA system.
Are gratuities included in the tour price?
Yes, all tour gratuities are included. However if you go to a restaurant or cafe independently during the tour, it is common to leave a small gratuity if you have received good service (typically 10% on top of the bill).
Are airport transfers included in the tour price?
Unless the tour itinerary specifically states that the tour starts at the Airport, transfers are not included. The tours normally end at Heathrow Airport unless stated otherwise on the tour itinerary. If you need any assistance with arrival or departure planning, please just ask.
What meals are included?
Delicious breakfasts are included daily. Dinner and/or lunch is also included every day. Please check the specific itinerary to check which meals are included. Dinner times in the UK & Europe are likely to be 7.00pm at the earliest and often later in mainland Europe. 
What is not included in a Sisley Garden Tour?
Air fares except where included in the itinerary; drinks, items of a personal nature; entrance fees when not included on our tour itinerary; guide books and other literature for sale at the gardens we visit; incidental expenses, such as telephone bills, newspapers, laundry and room service incurred at the hotels is the responsibility of the individual client. All expenses are to be settled at check-out.
Can special dietary restrictions be accommodated?
We will do our best to accommodate dietary restrictions and allergies, but you must ensure that they are made clear to us at the time of booking so we can share the information with the hotels and restaurants.
Do you include entrance fees to attractions?
All entries to the gardens and flower shows set out in the tour itinerary are included in the tour price. In addition, we include entrance fees to historic houses that form part of our itinerary when they are open to the public and a number of garden talks/ tours by head gardeners and garden owners.
Will I need a visa?
It is your responsibility to obtain any visas which might be necessary enabling you to join the tour. Please check with your local consular office as to any visa requirements for entry into the UK.
How much walking is involved on tour?
The nature of exploring the gardens and historic towns we visit means there is a reasonable amount of walking involved in our daily itineraries. Where guided tours of gardens are included as part of our visit, clients may always opt out to rest and where we visit historic towns and villages, the amount of walking and independent exploration is up to the client. Often there is much pleasure to be had in sitting watching the world go by! Should clients wish to take a day off from the tour, they are perfectly entitled to do so as long as we are returning to the same hotel in the evening. Please note: if you have a mobility problem or concern, you may not find our tours suitable. Please contact us if you have any doubts.
Is it necessary to have a good level of mobility?
Our aim is for every client to fully enjoy the gardens, historic houses and towns we visit. In order to achieve this, you do need to be fit enough to participate fully. Please bear in mind that you will have to negotiate getting on and off the vehicle on a regular basis, walking around gardens, managing stairs in the hotels and showers over the bath. If you have any queries as to whether our tours are suitable for you, please check with us.
I have some health problems, and want to know if this will be an issue?
If your health problem is minor and you can self-manage it without additional care or special facilities, then we should be able to accommodate you. Again, it is best to check. Whilst our primary aim as tour directors is to look after all our client's needs, we must ensure that particular needs of individuals do not adversely affect the experience of other group members.
What is the dress code?
Day wear is informal and we would recommend layers for variable temperatures, a waterproof jacket and appropriate footwear. In the evening we suggest 'smart casual'. Gentlemen are not required to wear jackets or tie.
Do Sisley Garden Tours have offices in any other country than the UK?
Whilst our head office is in the UK, we have a longstanding Travel Agent partner in North America who is able to assist with travel planning, tour bookings and travel arrangements to join our tours. They can accept payment in USD$ or CAD$.  Please get in touch with us in the first instance and we will happily introduce you.  We welcome clients from the U.K.and across the World – please email us at tours@sisley.co.uk with any enquiries.
What are the benefits of travelling in a small group?
Unlike a large coach company we can offer a truly personal experience exploring beautiful gardens and meeting head gardeners, volunteers and garden owners with a real passion for the gardens they tend. You will meet like-minded friends and enjoy the special attentions of a professional driver plus your own Sisley Tour Director who will impart their local knowledge and ensure you get the very best out of the gardens, historic houses and towns that we visit.
Do you offer bespoke tour planning?
We are delighted to design and operate bespoke tour itineraries for groups (minimum 12 people). Please contact us to discuss your bespoke tour requirements.