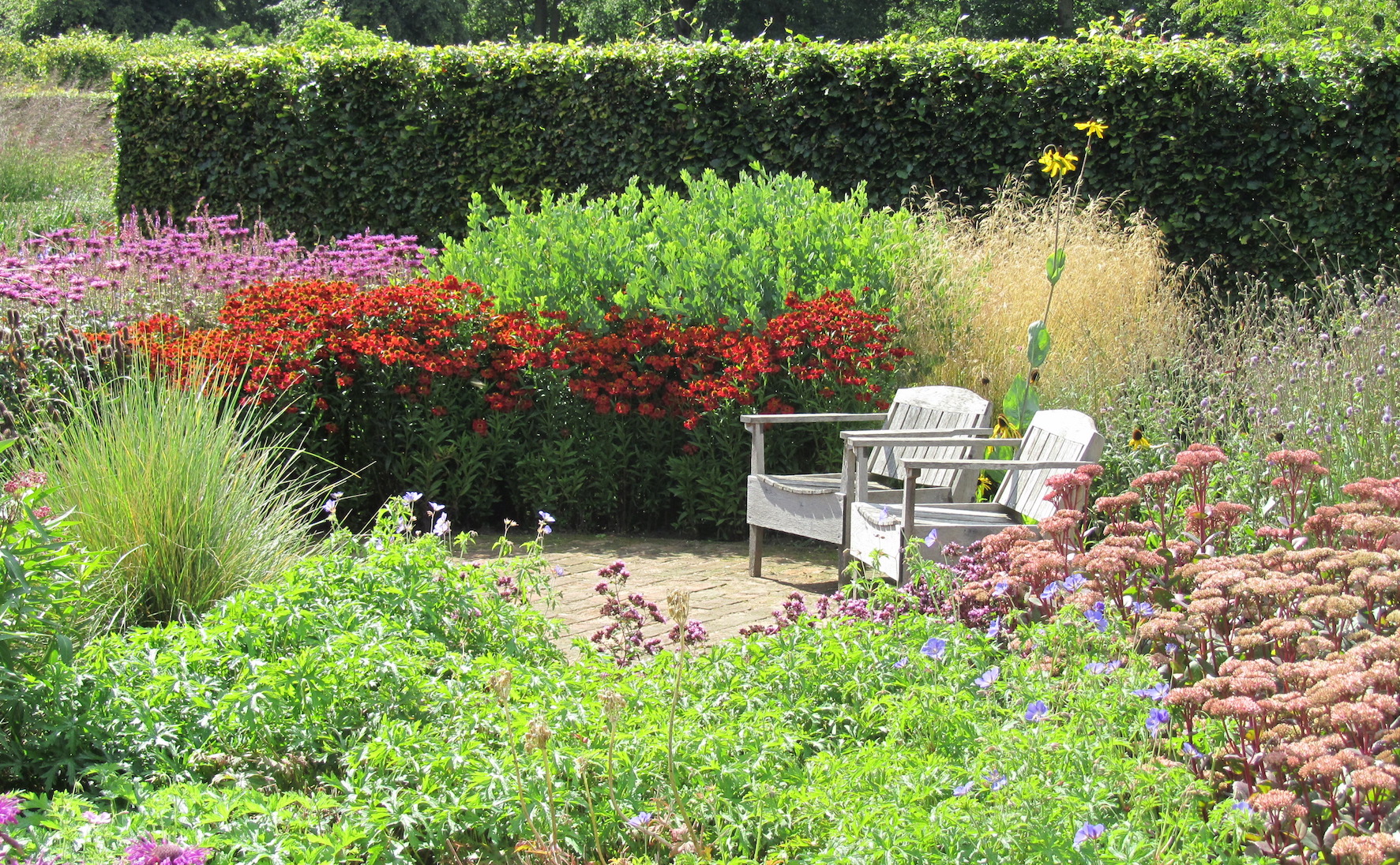 Set within the 18th century walls of the original kitchen garden for Scampston Hall, today the Walled Garden has an exciting and unashamedly modern feel to it and complements the adjacent 18th century 'Capability' Brown parkland. The garden had been derelict for nearly fifty years when, with enthusiasm and vision, Sir Charles and Lady Legard undertook the huge renovation task.
Not content with a traditional restoration project – they had already done that in the House and surrounding gardens, they set about producing a stunning garden with a contemporary feel. Having enlisted the help of leading garden designer, Piet Oudolf, the design for the walled garden was conceived in 1999 at the same time as Piet Oudolf was working with Arne Maynard on their garden for the Chelsea Flower Show. Their joint venture went on to win a Gold medal and 'Best in Show' awards in 2000.
At Scampston, serpentine forms of yew, cubes of box, pleached limes, adventurous topiary and formal hedges are called into play in the search for the best ways to provide structural emphasis and contrasts in the garden. Although Oudolf's planting ideas are now much imitated, Scampston Walled Garden gives the opportunity to see an outstanding example of the way in which he combines his skills as a designer with his authority and knowledge as a plantsman.