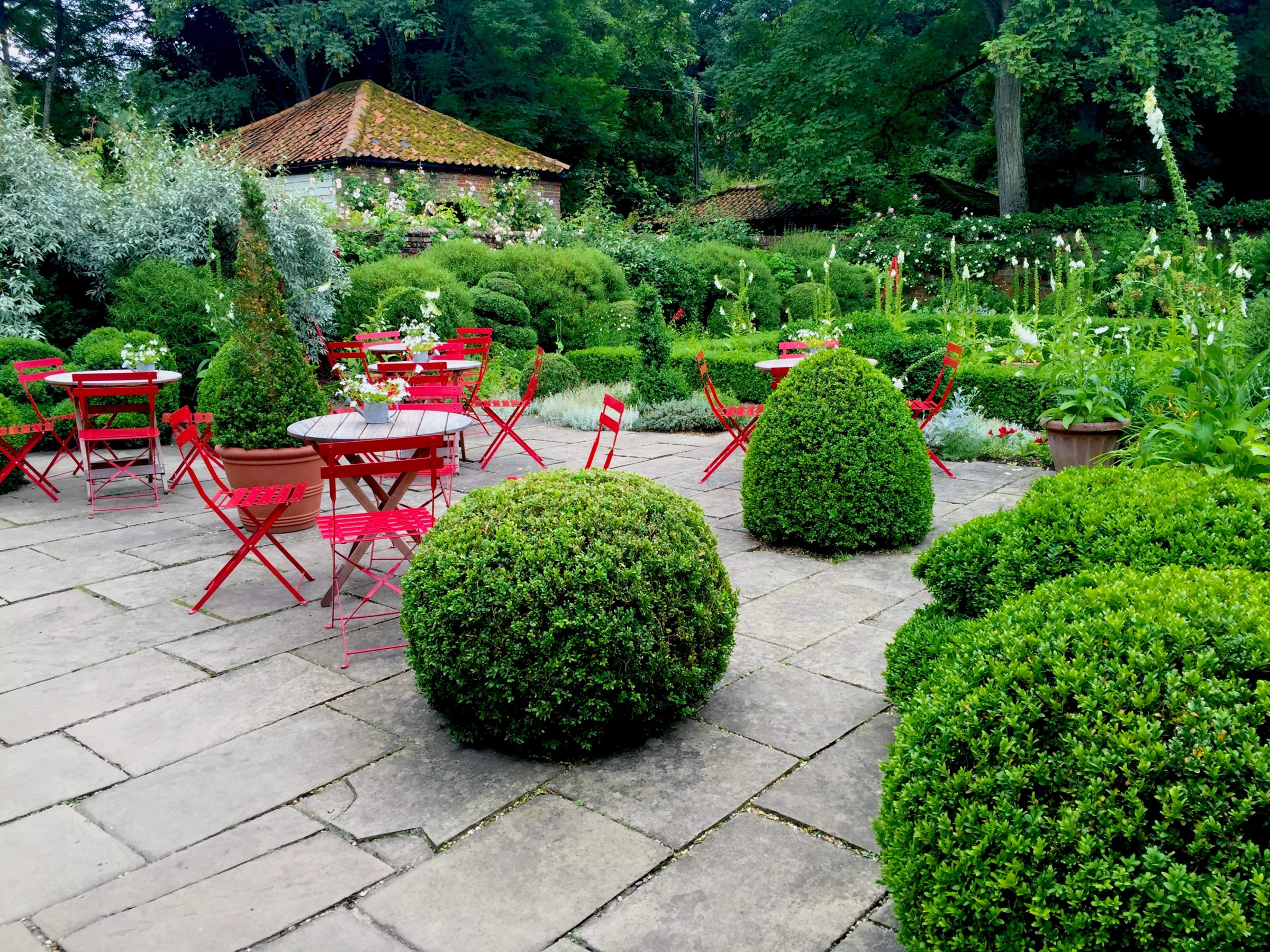 West Green House was built in the 1770s by General Henry 'Hangman' Hawley of 1745 Rebellion fame. In the past 100 years the house has undergone four major periods of transformation. The Playfair family employed the architect Robert Weir Schulz to remodel the north front of the house and to design new gardens. After five years the Playfairs left and the new owner, Evelyn, Duchess of Wellington continued to perfect the gardens. The Duchess and then with her friend Yvonne Fitzroy occupied the house and garden for many years. Sir Victor Sassoon bought the house and allowed them to stay on until her death in 1939 and then Miss Fitzroy's death in 1971. Sir Victor left the house and garden to the National Trust in 1957 and it became their property in 1971. The Trust's first tenant was Lord Alistair McAlpine who employed Quinlan Terry, a partner of the late Raymond Erith, to design a collection of garden buildings and neo-classical ornaments. The Irish Republican Army detonated a bomb in the forecourt in the 1970s.
Marylyn Abbott, known for her beautiful garden at Kennerton Green in New South Wales, Australia, took over the lease for West Green House from the National Trust in 1993. She has remade and enhanced the garden of this enchanted place after some years of neglect.
Busts of gods, emperors and dukes look down from the house walls onto two major gardens. The inner gardens, enclosed by eighteenth-century walls, are devoted to parterres. One is filled with water lilies, another is of classical design with box topiary, and a third enacts the whimsy of Alice in Wonderland with the story's characters in ivy and box topiary surrounded by roses of red and white. The main walled garden is planted in subtle hues of mauve, plum and blue, contained in beds that have been faithfully restored to their original outlines. A decorative potager is centred around berry-filled fruit cages where herbs, flowers and unusual vegetables are designed into colourful patterns.
A grand water garden, the Nymphaeum, spills down rills and steps from a devil's mouth into serene ponds. A green theatre, a picturesque orangery and long allées of green all add to a fine and dramatic restoration.
All this is surrounded by a remarkable neo-classical park studded with follies, birdcages and monuments designed by Quinlan Terry, beside a tree-fringed lake and especially attractive in spring when carpeted with snowdrops, crocus and fritillaries.