Sissinghurst Castle, Kent
RHS Chelsea Flower Show & the Gardens of Kent
Thursday 20th – Thursday 27th May 2021 (7 nights) – sadly this tour is no longer running due to Covid-19 restrictions.   We will be offering this tour in 2022 – please get in touch with us to request early details, email: tours@sisley.co.uk
Tour highlights:
Join us to visit the world-famous Chelsea Flower Show, the Royal Botanic Garden at Kew, RHS Wisley and the majestic Hampton Court Palace. We then move to Kent, 'the Garden of England' to explore some of England's most attractive gardens, staying at the medieval Hever Castle. Garden highlights include: Christopher Lloyd's masterpiece at Great Dixter and Vita Sackville-West's legacy at Sissinghurst & Long Barn.
Pre-opening visits to the iconic gardens of Sissinghurst and Great Dixter
A day at RHS Chelsea Flower Show
5-star accommodation at Hever Castle with access to the gardens after closing & private castle tour and dinner.
Explore the historic spa town of Royal Tunbridge Wells
Private visits to Long Barn and Great Comp
See Churchill's Chartwell House and RHS Wisley
Guided tours at The Royal Botanic Garden at Kew and the Royal Palace of Hampton Court
Photo credits: VisitBritain – Hever Castle, Hampton Court Palace; Claire Takacs; Kew Gardens; other images copyright Sisley Garden Tours.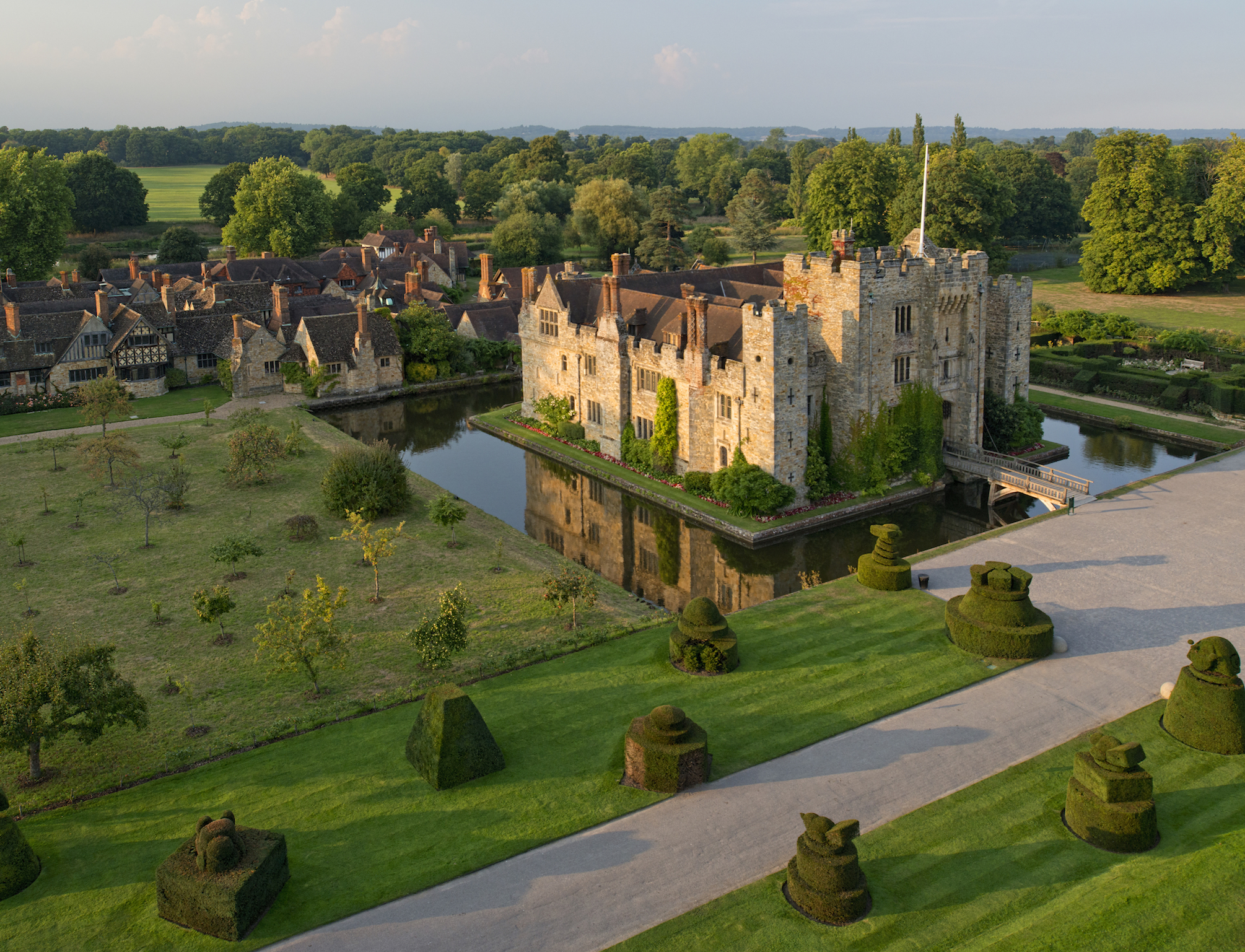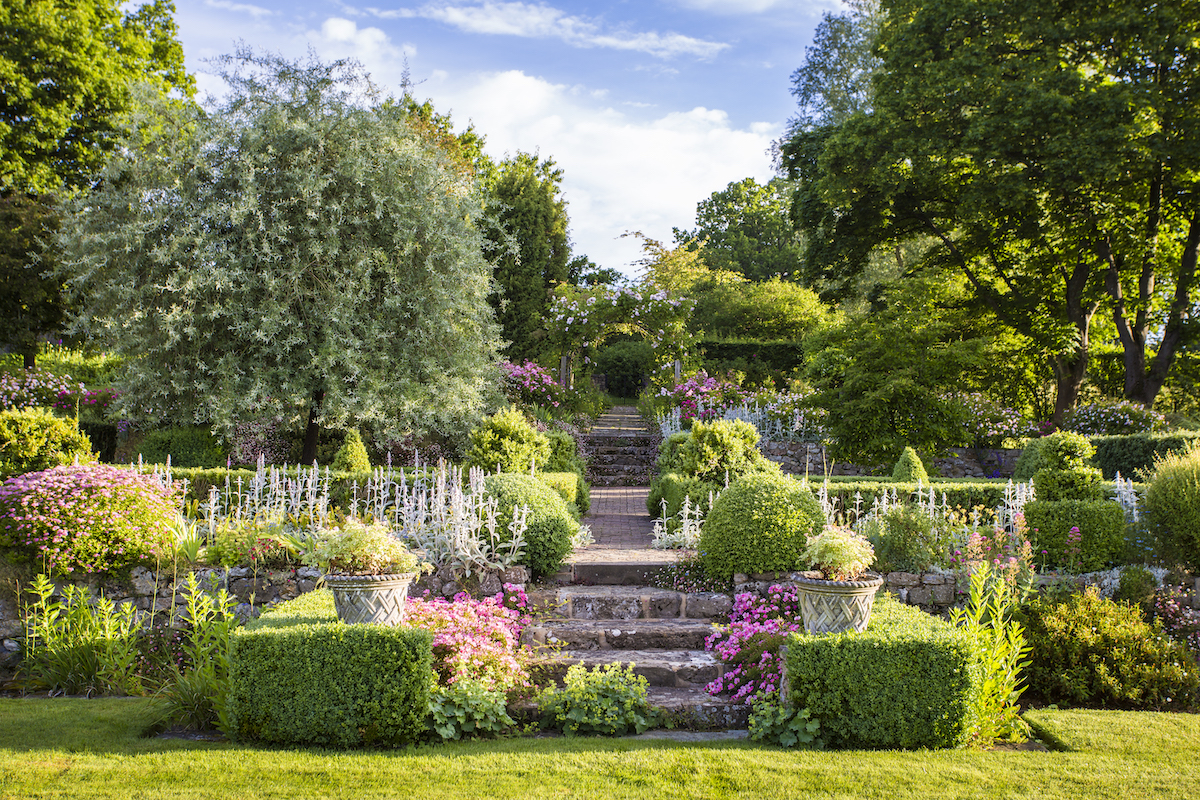 Thursday 20th May
Our tour begins at the 4-star Lensbury Hotel, Teddington, on the banks of the River Thames. We meet our travel companions for a light lunch (included) before visiting the majestic Hampton Court Palace. Discover the world of Henry VIII and his Tudor Court (the kitchens are a highlight), the Baroque palace of King William and Queen Mary, and the vast formal gardens that extend over 60 acres and include the world's oldest vine. We will enjoy an introductory talk followed by time for individual exploration of the palace and gardens. We return to the hotel for dinner (included).
Friday 21st May
This morning we head to the exclusive RHS Chelsea Flower Show, a highlight in the gardening calendar. Marvel at the magnificent floral displays proudly presented by the best nurseries and specialist growers in the main pavilion. Be inspired by the extraordinary show gardens – created by the leading lights in horticulture and see the 'Fresh Gardens' designed by emerging talent. There is a plethora of high-quality garden tools and gadgets, artifacts and sculptures and innovative products for your garden in the retail spaces at this classic event close to London's fashionable shopping.
In the afternoon we return to the hotel. Your evening is at leisure where you can enjoy the many cafes and restaurants close to the hotel.
Saturday 22nd May
Today we visit a UNESCO World Heritage Site – the Royal Botanic Gardens at Kew. Kew covers more than 320 acres of landscape and gardens and is home to 50,000 living plants. We will enjoy a guided tour of parts of the gardens with a knowledgeable guide, then have time to explore the Palm House and Temperate House, the Hive, Kew Palace, the Marianne North Gallery, the Japanese Landscape, Pagoda or long borders.
What better way to end the day than with a leisurely private river cruise along the River Thames back to our hotel. On board, we enjoy a traditional English Afternoon Tea (included).
Sunday 23rd May
After checking out of our hotel, we make our way to Penshurst Place, a wonderful 13th century fortified manor house with an 11 acre formal Grade I listed garden. Penshurst was originally owned by King Henry VIII but passed into the Sidney family in 1552. It has remained in the family since. There is time for lunch (independent) here.
Later we check into the very special Hever Castle, the childhood home of Anne Boleyn, second wife of King Henry VIII. Our exclusive accommodation for four nights, is the Astor wing at Hever Castle. We will enjoy a private tour of the castle before dinner in the Tudor Dining Suite (included).
Monday 24th May
Your time is at leisure this morning to explore the fabulous gardens at Hever Castle which can be accessed before the general public arrive. Marvel at this double moated castle and its garden, with a 35 acre lake, woodlands, fountains and magnificent original Roman and Italian Renaissance statuary. In the early afternoon we make a visit to Chartwell House, home of British wartime Prime Minister, Sir Winston Churchill. This fascinating house is complemented by attractive gardens and his painting studio which is as he left it and displays many of his accomplished works.
After we enjoy an exclusive visit to the beautiful private gardens at Long Barn, the first home of Vita Sackville-West and Harold Nicolson – where they 'served their gardening apprenticeship' before moving to Sissinghurst. We have dinner at a traditional Kent Pub (included) before returning to Hever Castle.
Tuesday 25th May
We start the day with a private 'pre-opening' guided tour of Sissinghurst Castle Gardens, a romantic garden created around a slender brick-built castle tower – this is always one of our most enjoyed visits. Its designer Vita Sackville-West's own words describe the garden: "Profusion, even extravagance and exuberance within the confines of the utmost linear severity".
We continue to the attractive town of Royal Tunbridge Wells where there will be free time for independent exploration and lunch. In the afternoon there is a visit to Great Comp, an enormous achievement by two people who retired in 1957 from a busy London life. This is an informal garden against a background of deciduous woodland with an apron of lawn. The gardens are now cared for by curator, William Dyson, the UK's leading Salvia expert. We return to Hever Castle for dinner (included).
Wednesday 26th May
Our first visit today is a private, pre-opening guided tour of Great Dixter House and Garden, a cottage garden on a grand scale. In 1910 the English architect Edwin Lutyens restored the house and designed the gardens. The well-known gardening writer and lecturer Christopher Lloyd who further developed the garden until his passing in 2006, liked to tease the followers of garden fashion with bold experimentation. The gardens are now superbly curated by internationally renowned gardener, Fergus Garrett.
We continue onto Pashley Manor, an immaculate garden with emphasis on colour and form around a Tudor house with 18th century additions. After free time for lunch (independent) we enjoy an introductory talk and time to explore the gardens.
We return to Hever Castle for dinner in the majestic and historic Castle Dining Room (included).
Thursday 27th May
After checking out of Hever Castle, we make our final garden visit of the tour to the Royal Horticultural Society's home at Wisley. Full of ideas and information, the garden delights and inspires in any season of the year. We will have a guided tour of the gardens with one of their knowledgeable guides followed by free time for further exploration and lunch (independent).
We will make one drop off at the Sheraton Heathrow Hotel and one at Heathrow Airport Terminal 3. From here, you can take the Heathrow Express train into central London (Paddington Station) or use the free inter-terminal transport to reach another terminal. We can advise on departure planning.
Please read our Tour Joining and Departure Arrangements information sheet here or to download a printable version of this itinerary, click here.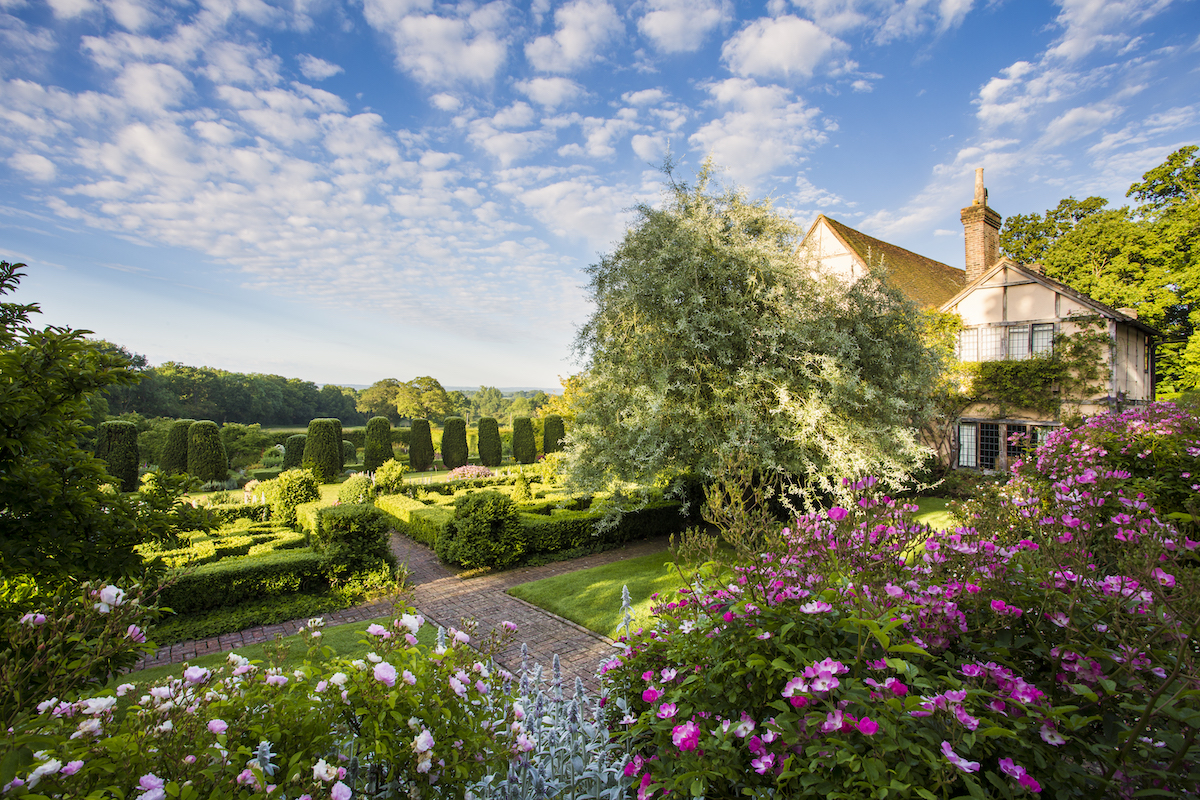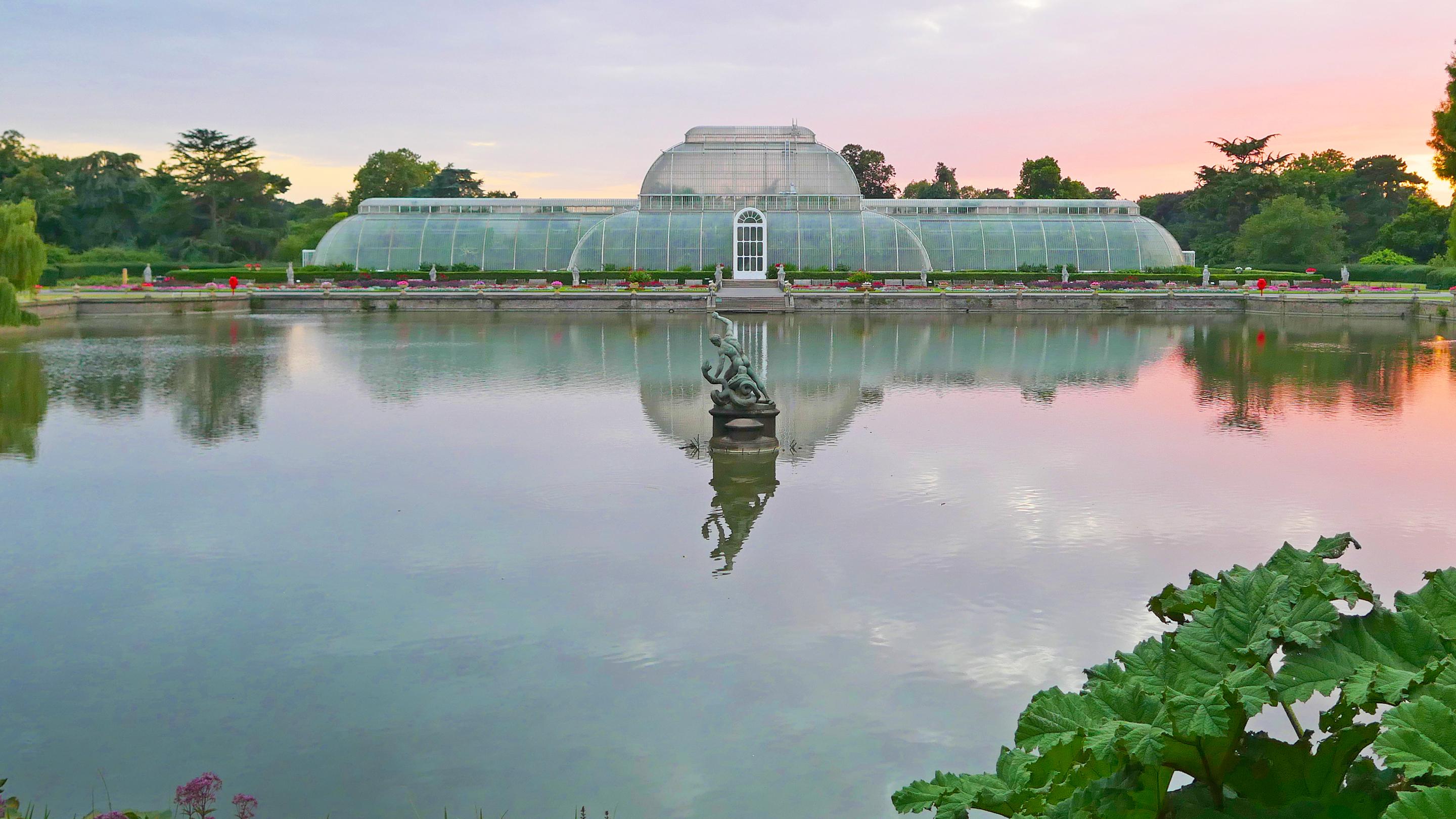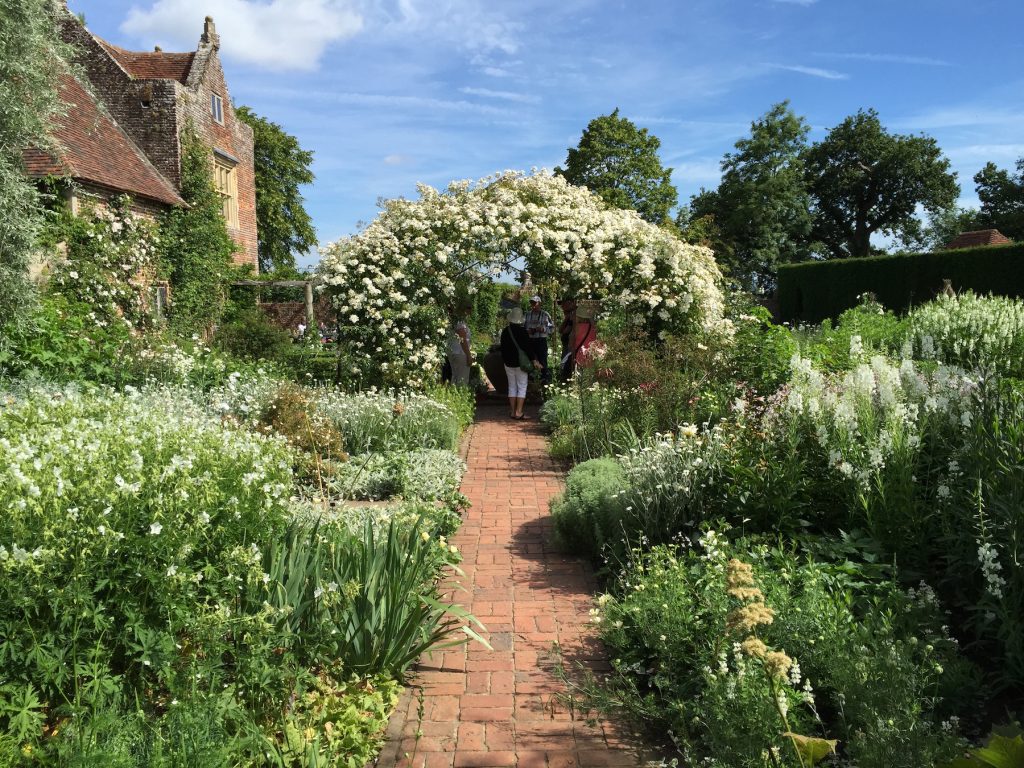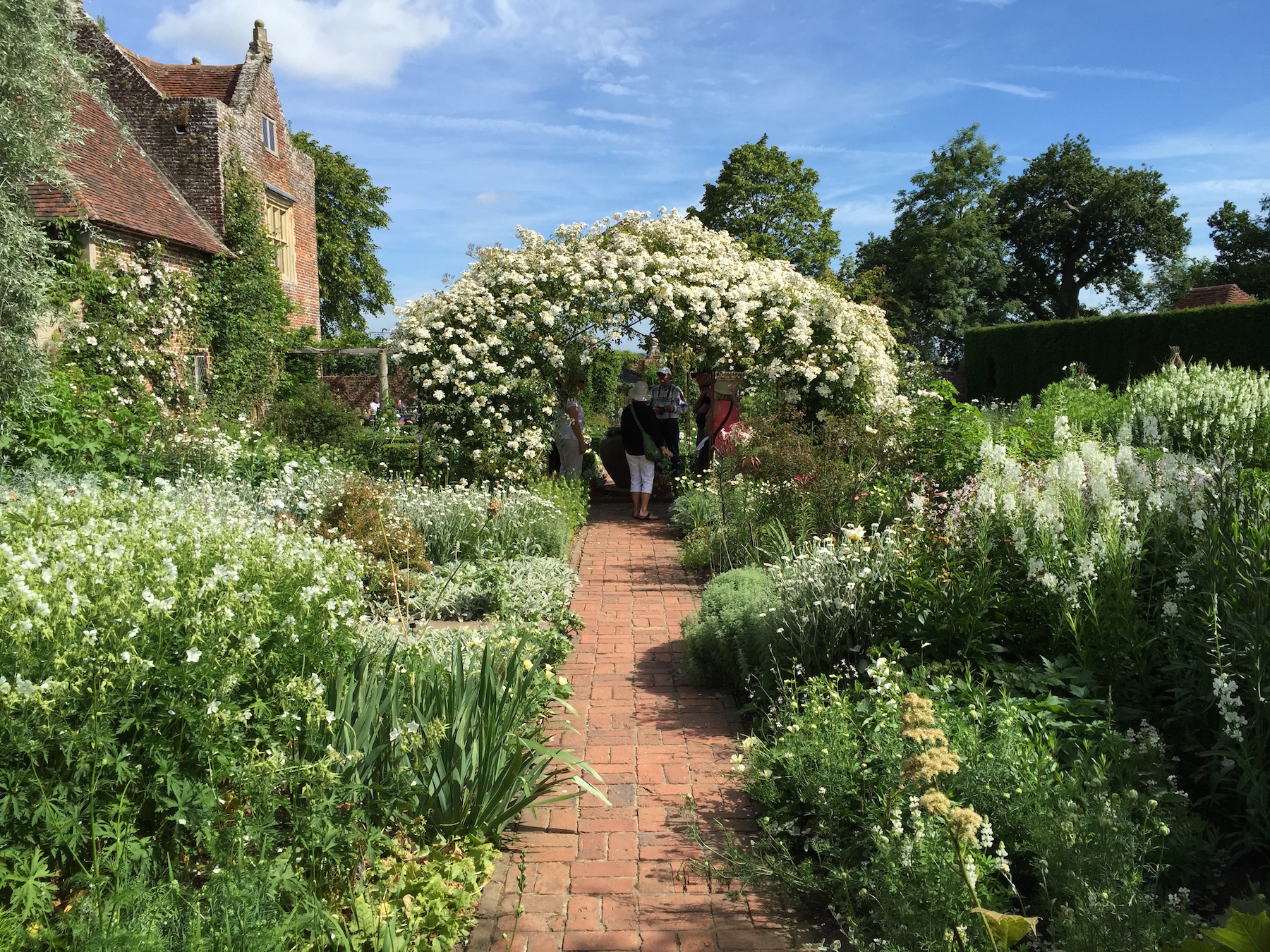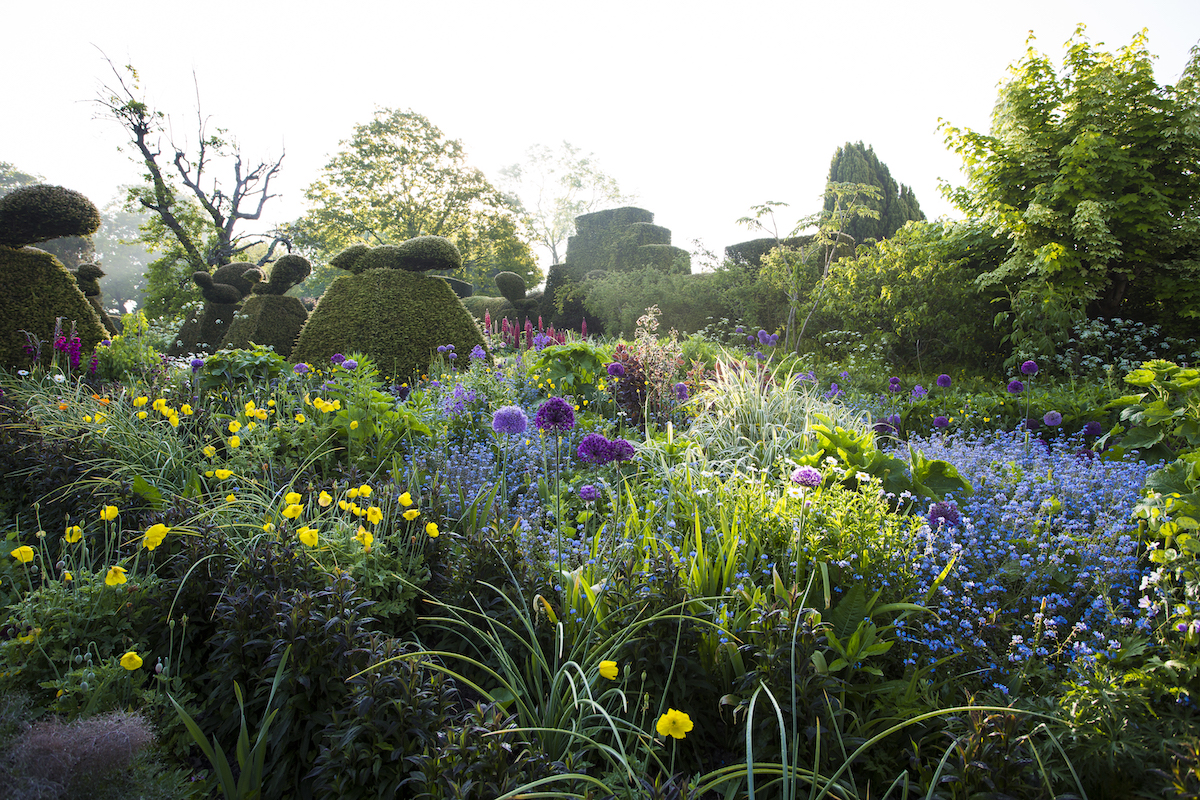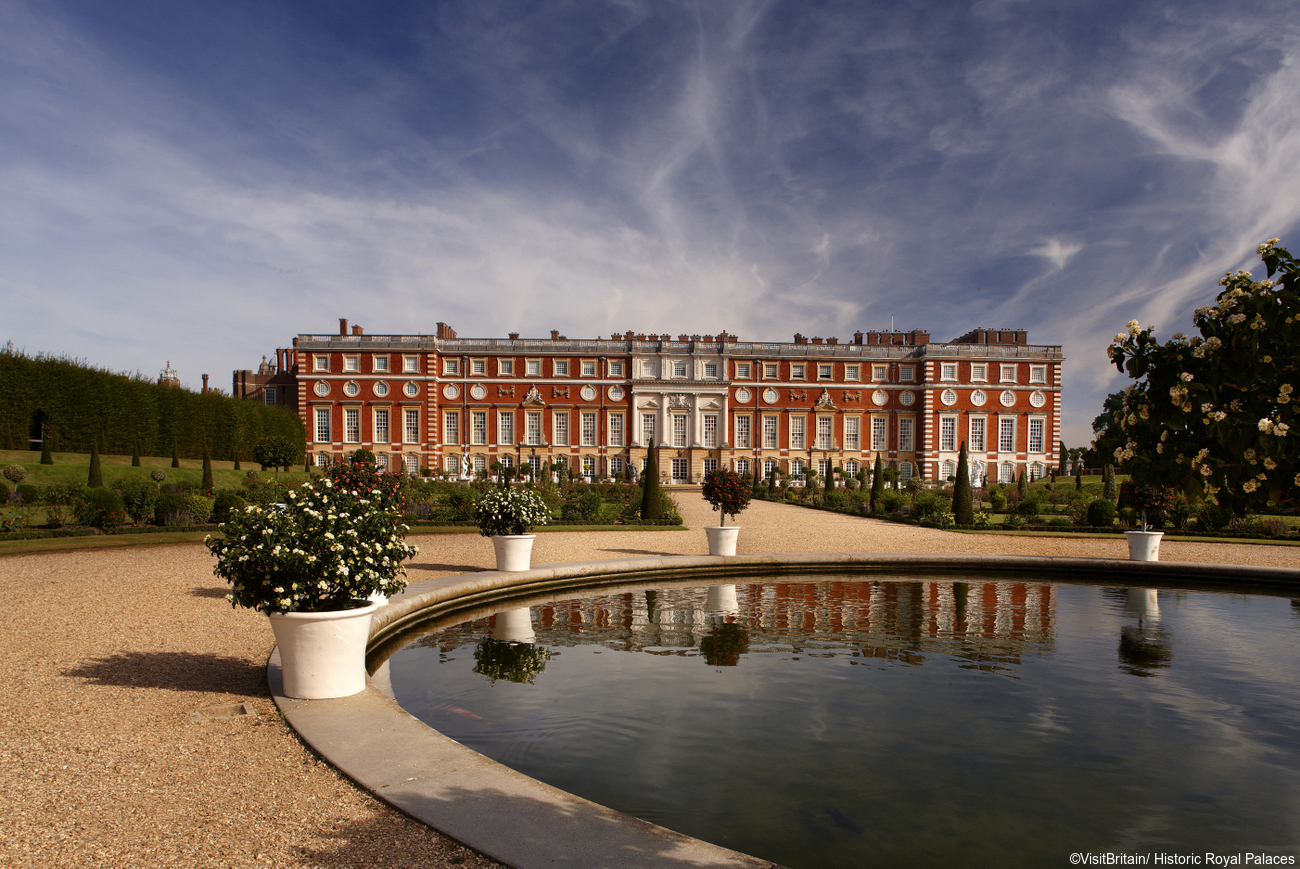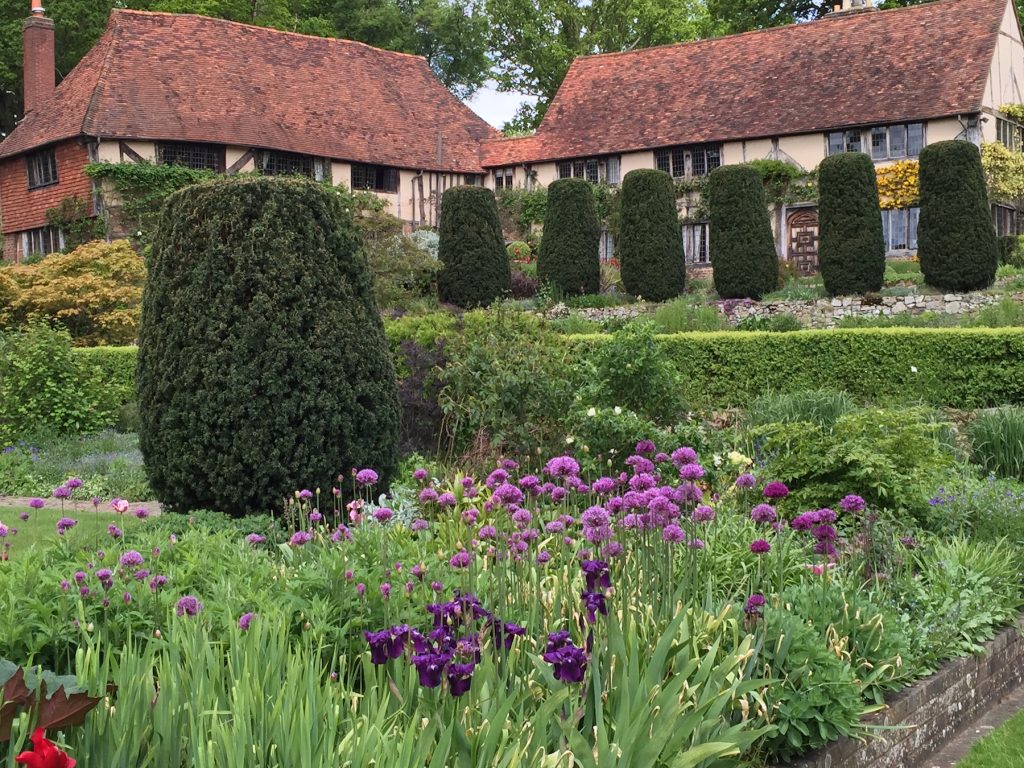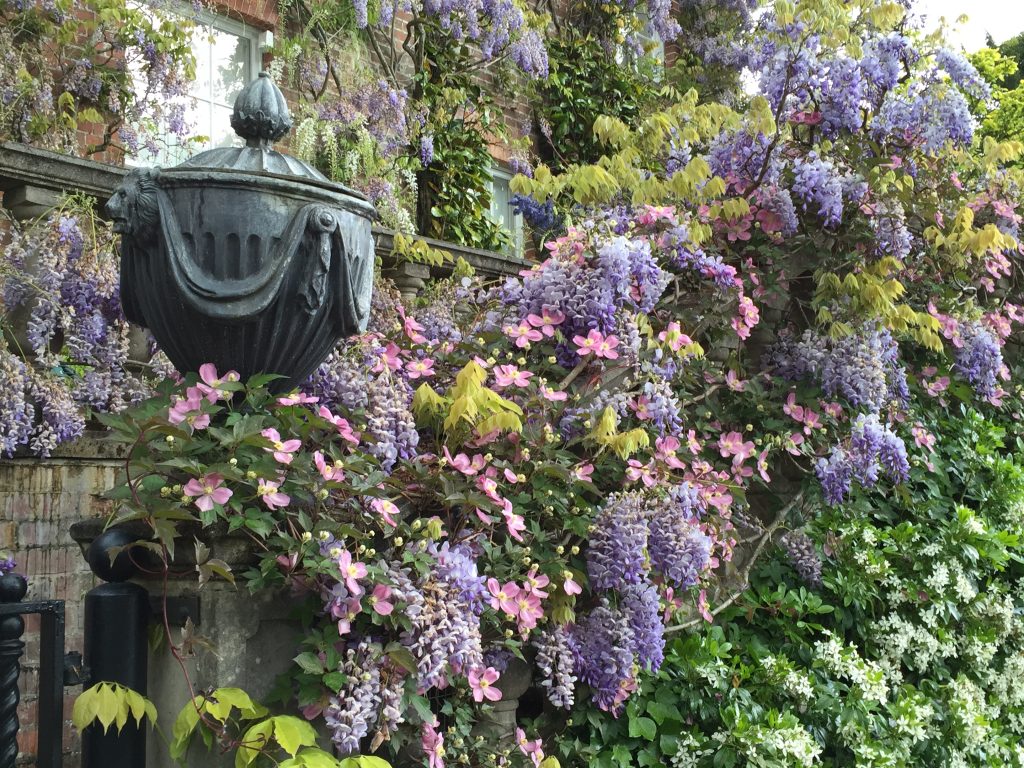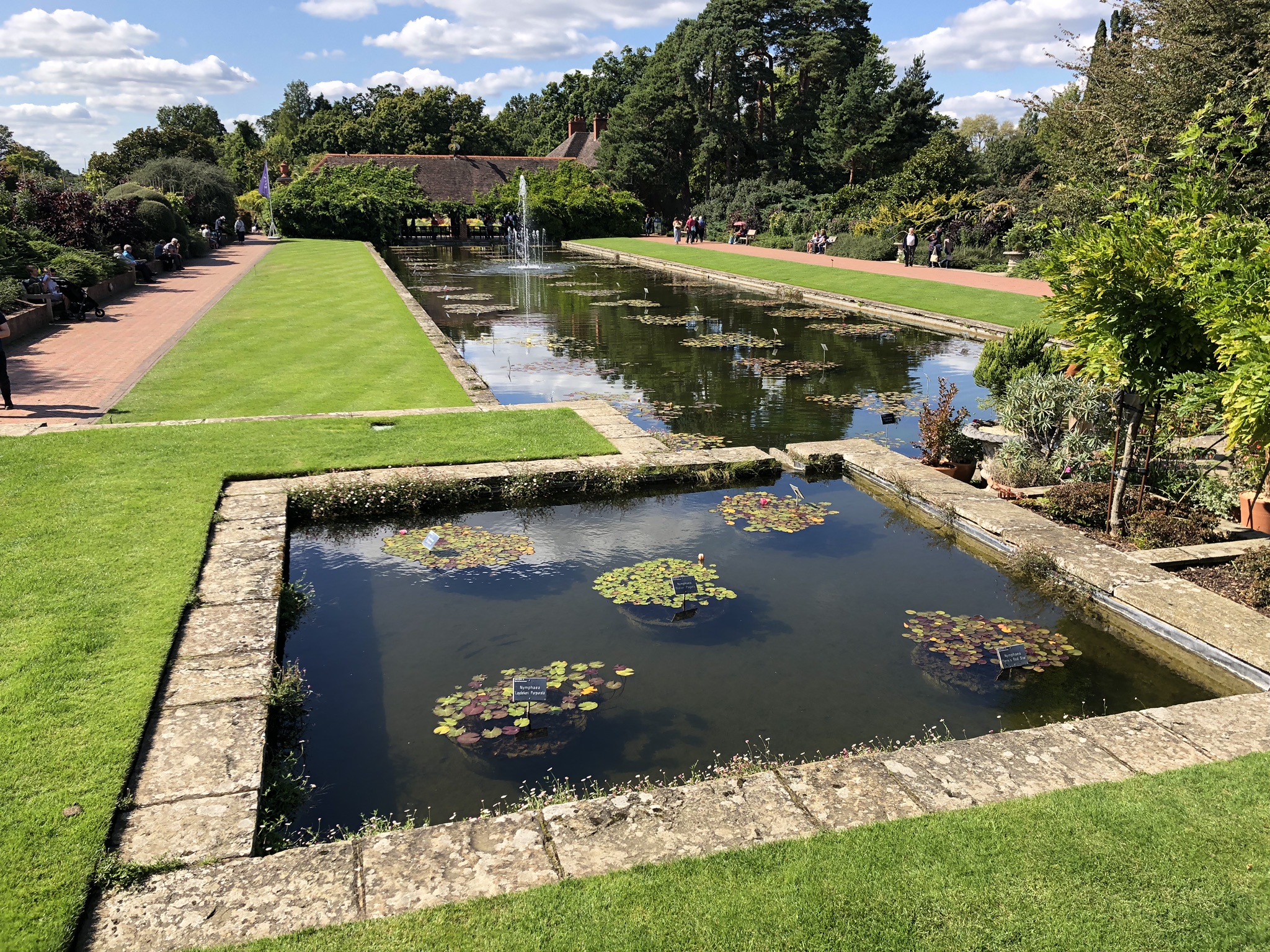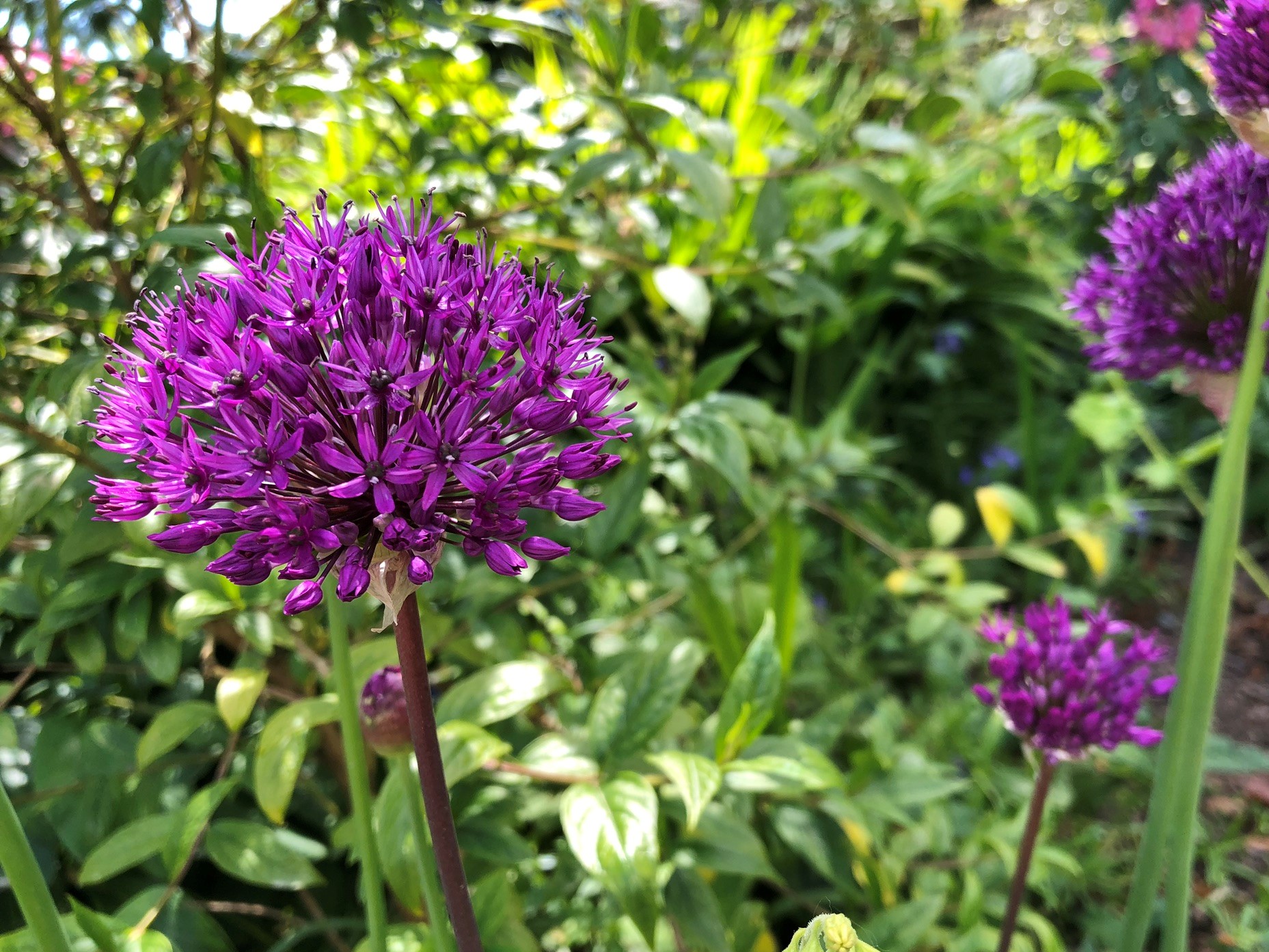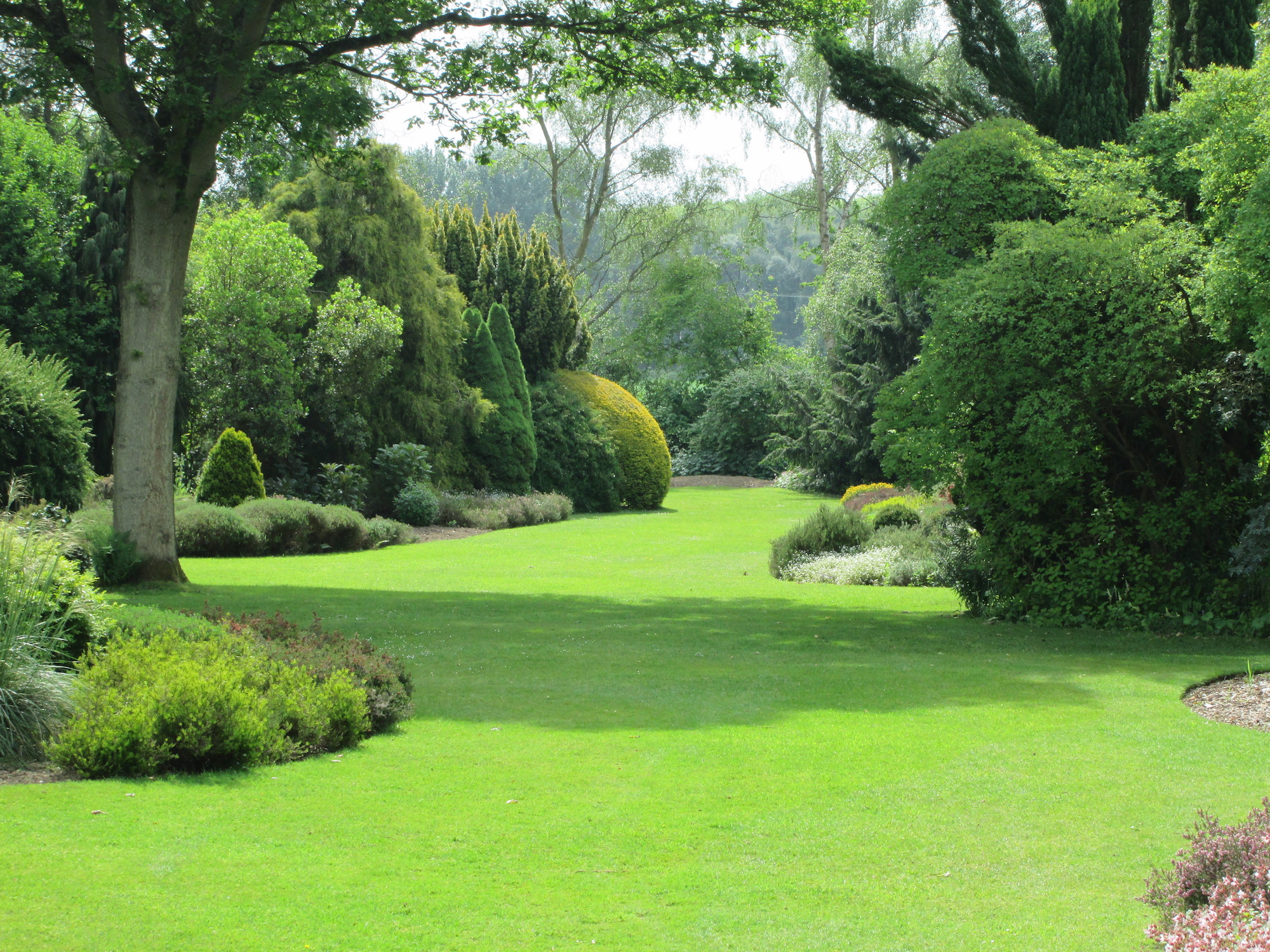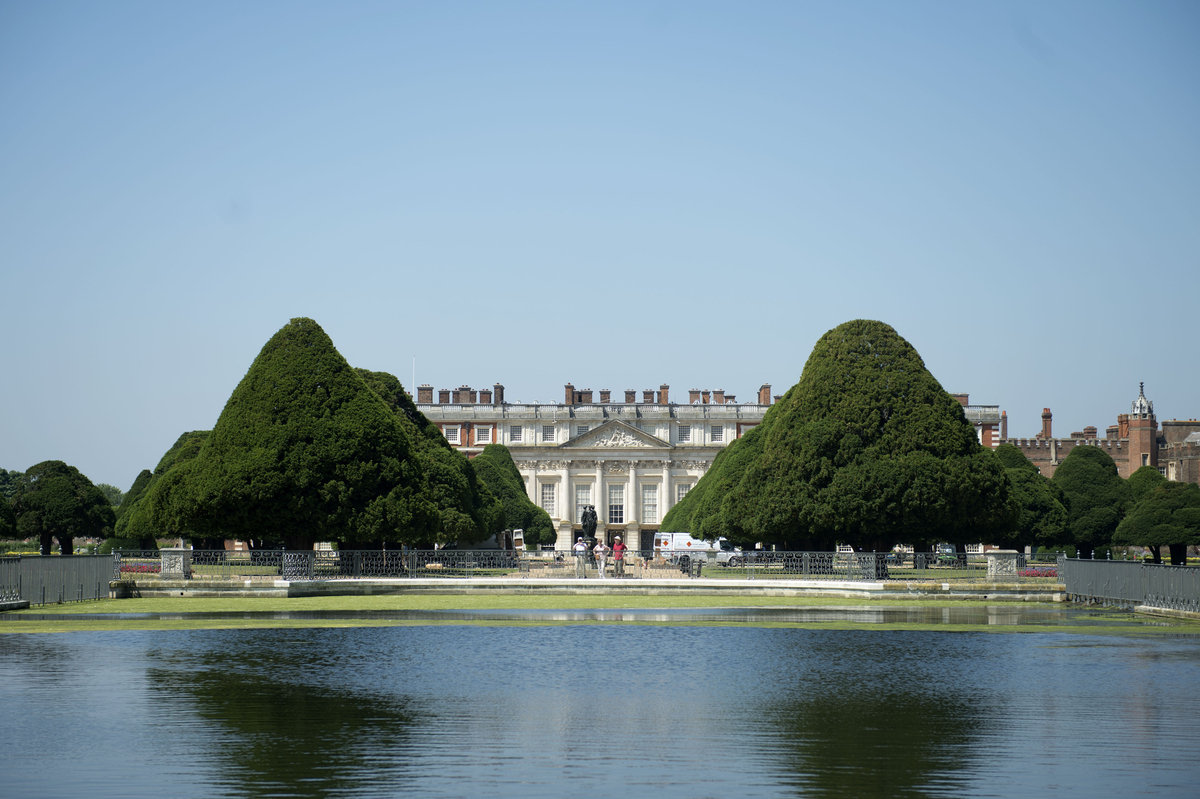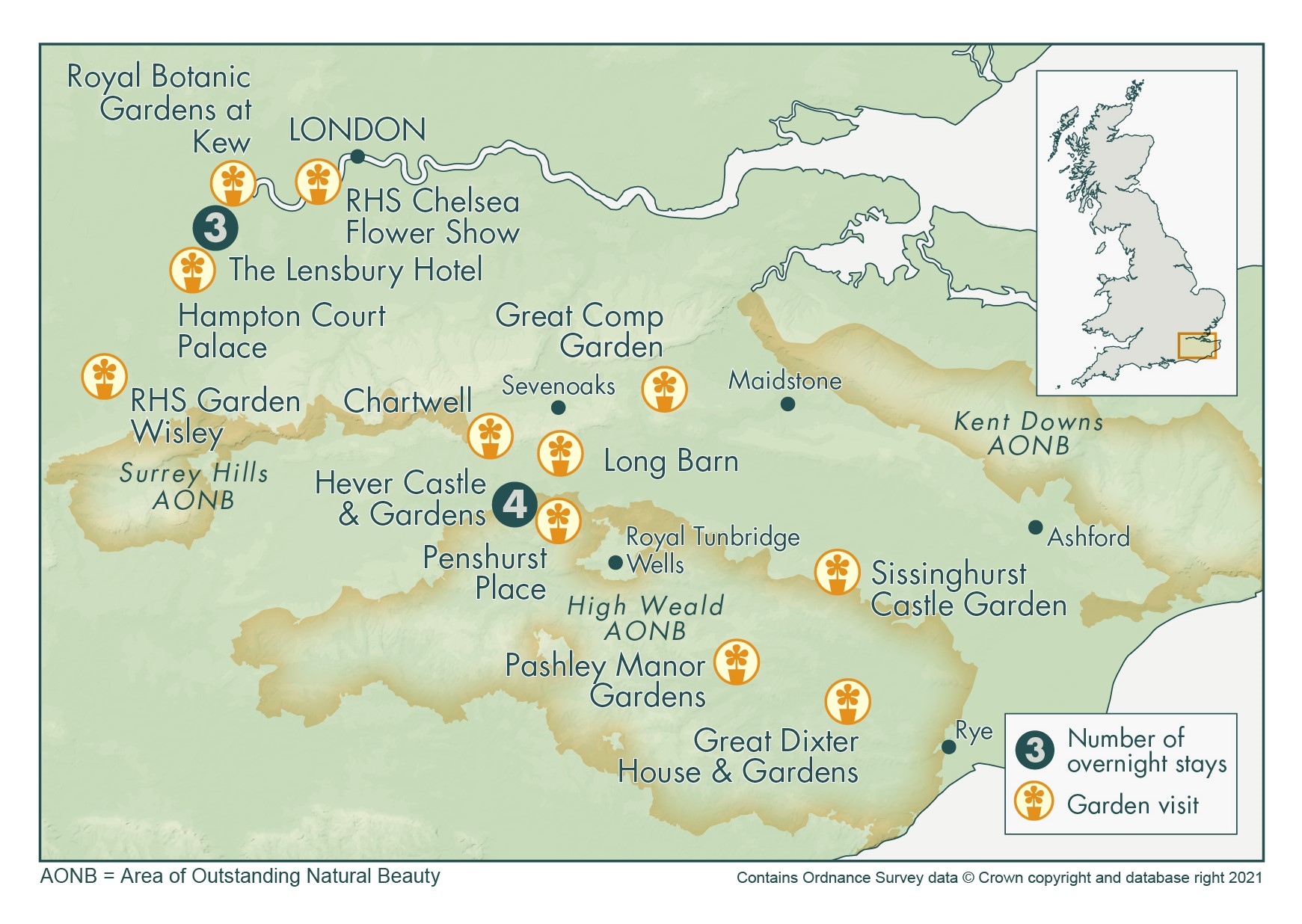 Our Hotels
Our hotels are 4-star and are selected for their high standards of comfort and service. All rooms are ensuite and offer free wifi access.
The Lensbury Hotel, Teddington (3 nights)
The Lensbury is set in 25 acres of manicured grounds, on the banks of the River Thames, in leafy Teddington. Its location offers excellent access to Kew Gardens and Hampton Court Palace, as well as to central London for our visit to Chelsea Flower Show. The large, modern hotel features comfortable accommodation and public areas, and a state-of-the-art health club with a 25-metre indoor pool, a new spa and body wellness clinic.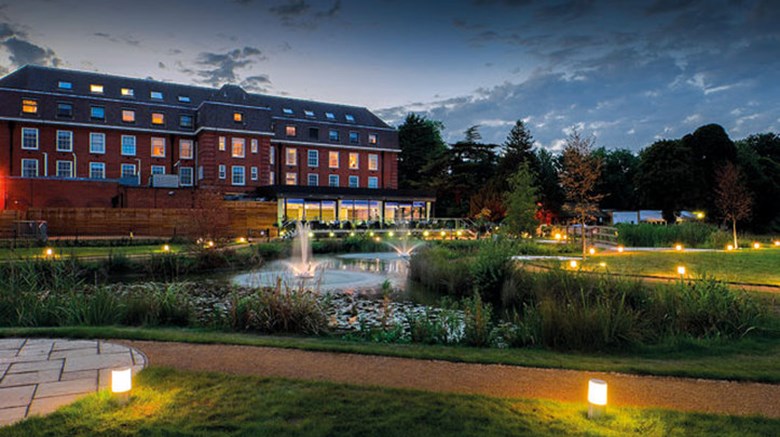 Hever Castle, Kent (4 nights)
Our luxury accommodation is the Astor Wing of Hever Castle, an Edwardian Wing designed in the Tudor style attached to the Castle by an enclosed bridge over the moat. The comfortably appointed accommodation offers antique furnishings and original features along with all the modern comforts required – ensuite bathrooms, wifi and luxury textiles. We will have exclusive use of the Astor wing during our stay. There is an outdoor heated pool, tennis court and billiards room for your exclusive use. Guests can access parts of the garden when it is closed to the public.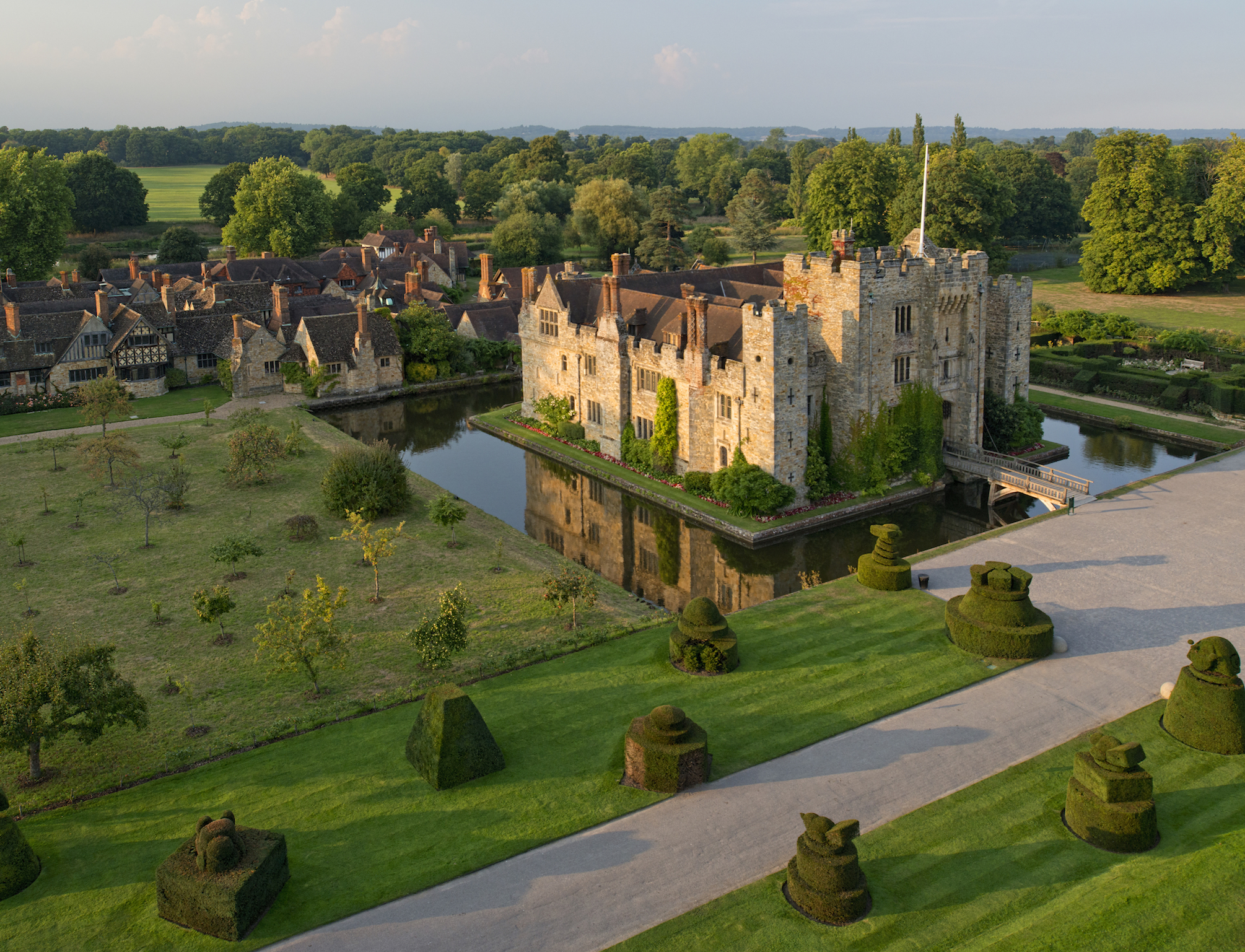 TOUR PRICES:
Prices are per person, based on twin/double room share, with single supplement (solo occupancy of a double room) shown separately. Tours are priced in £GBP.
| | |
| --- | --- |
| Tour cost per person (sharing twin or double room) | Single Supplement (for single occupancy of a double room) |
| £3,900 (GBP) | £420 (GBP) |
PRICES INCLUDE: Accommodation at a 4-star hotel and exclusive accommodation at Hever Castle with en-suite facilities based on twin/double room share; buffet breakfast daily; 1 lunch and 6 dinners; admissions to gardens and RHS Chelsea Flower Show; deluxe coach travel with professional driver; guided tours as described in an information pack provided at the start of the tour; services of your tour director throughout; all tour gratuities.
PRICES EXCLUDE: Airfares; passport and/or visa fees; beverages; laundry; telephone calls; lunches and dinners (except where included in the itinerary); souvenirs and items of a personal nature; arrival transfers.
EXCHANGE RATE INFORMATION: You can get an idea of the cost of the tour in your local currency by using a currency converter. Conversion rates are based on institutional or inter-bank daily rates. Retail conversation rates include fees and will generally differ from these rates.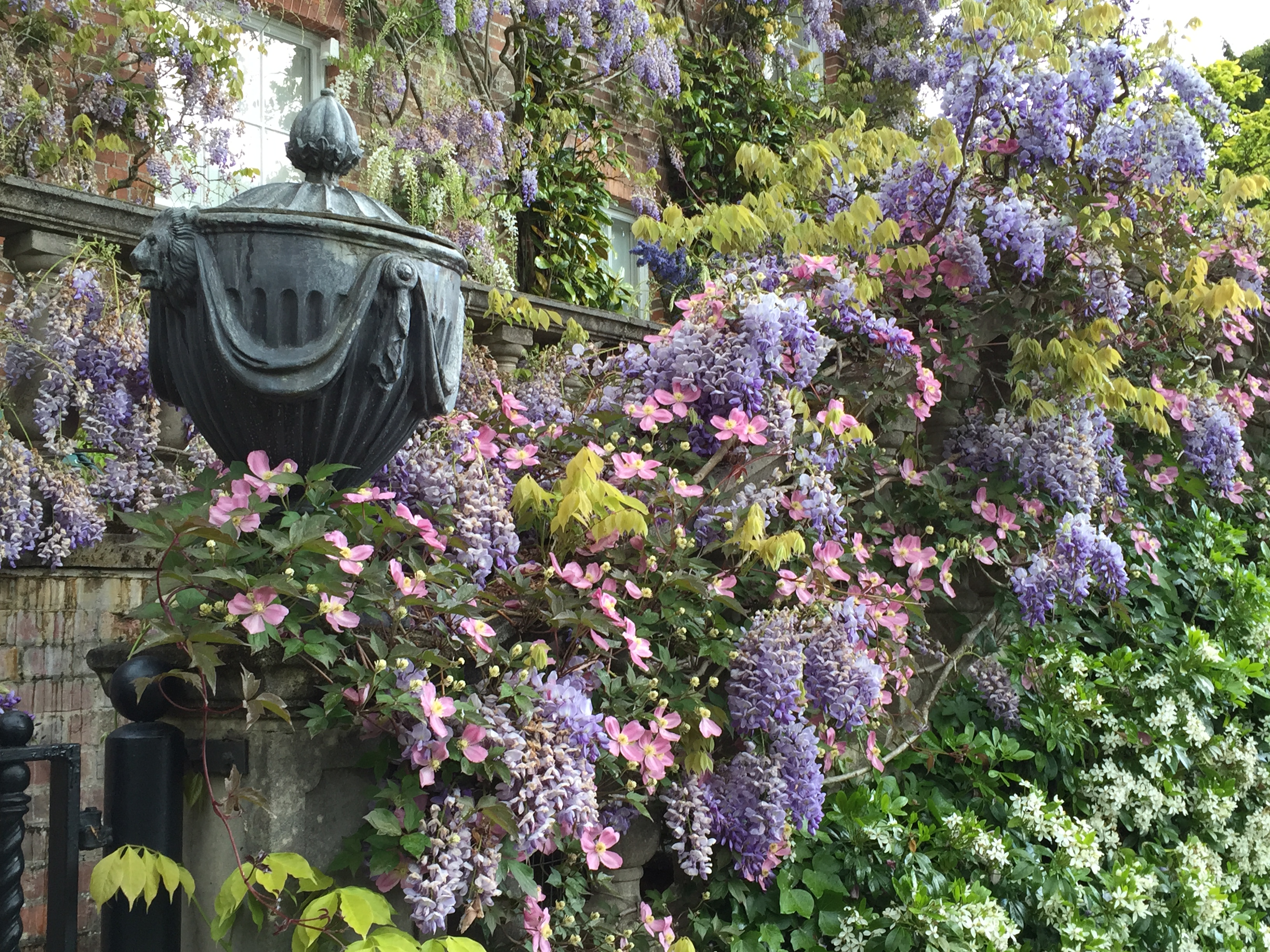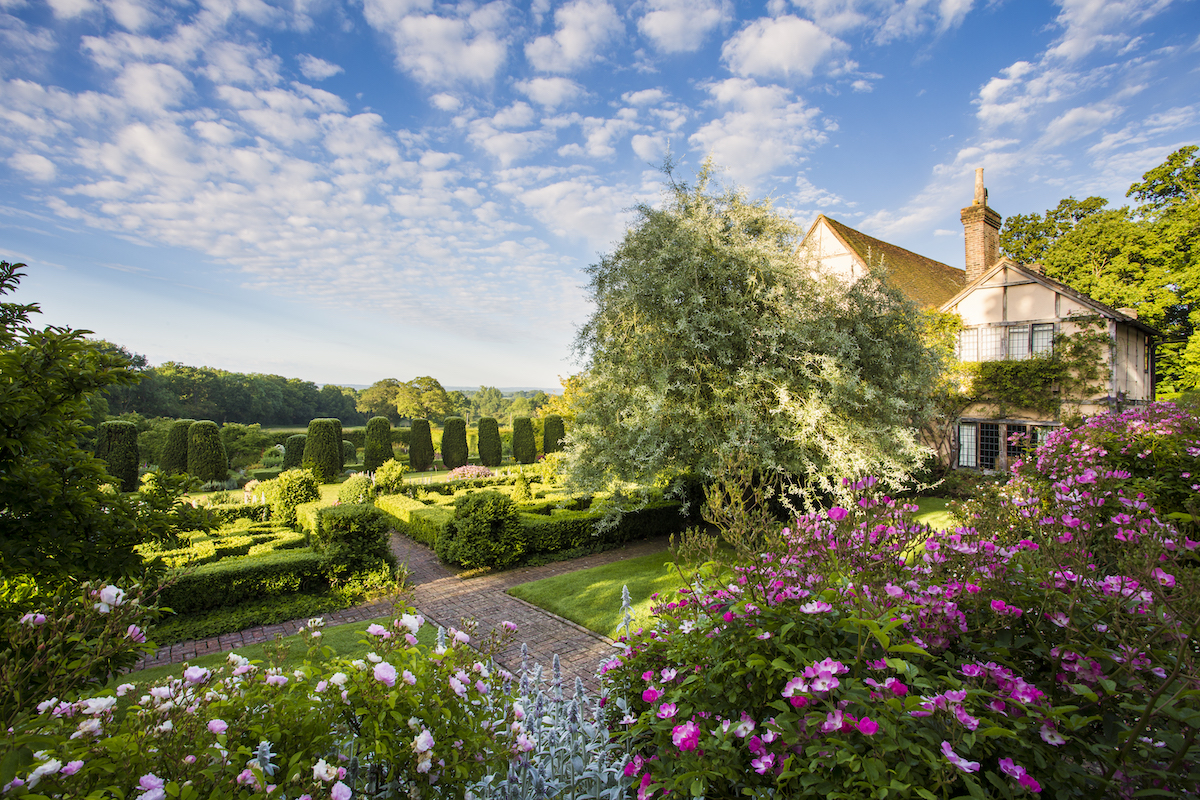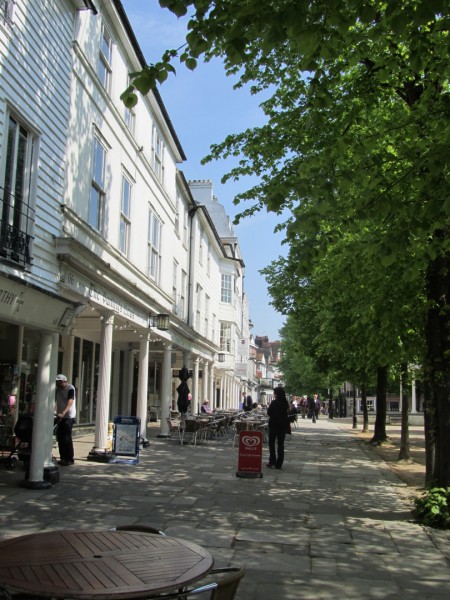 We are delighted that you have decided to join us. It is straightforward to book places on our tours.
Firstly, please complete our booking form (link below). The booking form will ask you to indicate how you would like to book the tour from the following four choices:
In $USD by check or credit card with our appointed travel agent in the USA, Worldwide Traveler
In your local currency through your own travel agent. The booking form asks for their contact details so that we can contact them to progress your booking
In £GBP by credit card via Paypal or by direct bank transfer directly with Sisley Garden Tours
Once we have received your booking form, we will confirm that places are available and ask you (or your preferred travel agent) for a 10% deposit to secure your booking. Tour balance payment is due 90 days prior to the tour.
BOOK NOW
We very much look forward to welcoming you, but please email tours@sisley.co.uk if you have any queries.
If you would like to complete our online booking form, please click the Book Now button.
Please contact us if you have any queries about the tour or would like to arrange for us to call you back.
To download a PDF of the tour itinerary to print out or send to friends, please choose the Print Itinerary button.
Read through our Frequently Asked Question section to find out more about our tours, dress code, average day, tips etc.
To assist you in pre and post tour planning, you might wish to read our tour Joining and Departure Arrangements. Click opposite for further details.