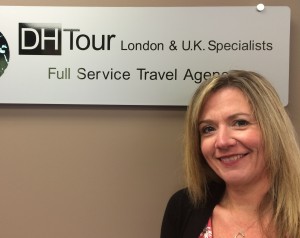 Dear Garden Lover,
DHTour has been specialising in sending clients to London and the rest of the U.K. for many years and we are delighted to be associated with Sisley Garden Tours.
We can help with your travel plans to and from the U.K., hotel packages and transfers in London or the rest of Britain. We can also arrange travel insurance for you which is mandatory to join a Sisley Garden Tour.
All that is required to secure a place is your Booking Form and a 10% deposit. Tour balance payments are due 10 weeks in advance of tour departure. You can pay us by credit card, bank transfer or cheque.
Actual $CAD cost will be confirmed at time of booking and the tour charged in Canadian Dollars.
To request a place on a Sisley Garden Tour simply complete the Booking Form by following the link below.
We look forward to assisting you,
Gordon & Karen Burwood, DHTour
Complete Your Booking Form Here
You can read the Sisley Garden Tours booking Terms & Conditions here.
DHTour, London & U.K. Specialists,
2319 Fairview Street, Suite 609
Burlington, ON L7R 2E3
Telephone: 905-639-9954 or toll free in North America 1-888-597-3519
Karen Burwood:
karen@dhtour.ca