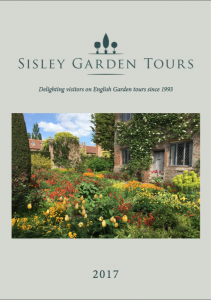 Our 2017 brochure gives you details of exciting programme of garden tours including full day-by-day itineraries, details on the hotels we use, prices, terms & conditions and how to book.
Download your copy instantly by filling in the form below. We still have some last minute availability on our 2016 tours so please click here to view the 2016 brochure.
Alternatively please feel free to contact us if you have any specific queries or questions.